Advantages of studying Business Administration in Spain
30 June 2016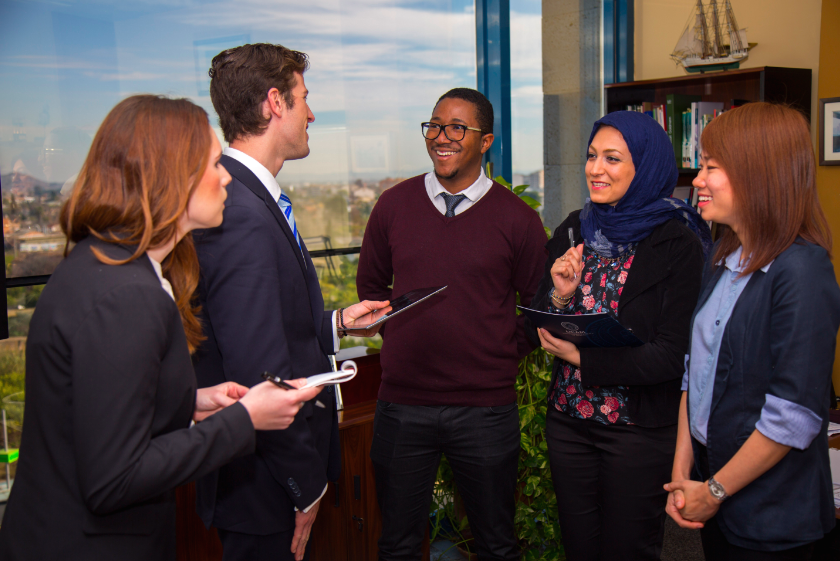 If you're considering studying business overseas, look no further than Spain. Business administration and management is one of the most popular fields of study among international students in Spain, which is no surprise given the range of benefits Spain offers for overseas business students. Here we list some of the major advantages:
Wide range of courses and specializations
From Bachelor's Degree in Business Administration (BBA) to the prestigious Masters of Business Administration (MBA), Spain offers a wide range of business qualifications at a large number of institutions across the country. You will find specializations such as tourism management, banking, business information systems, economics, finance, logistics, human resource management, international business, marketing and management, as well as new fields such as sports management and hospitality management.
Career opportunities
Thanks to the wide range of specializations on offer, Spanish business qualifications allow you to enter a wide range of careers in a variety of businesses.  Their strong focus on developing the knowledge and skills that employers want — leadership skills, ethics, global views and independent thinking — can improve your career progression anywhere in the world.
Work experience
Spanish institutions offer a range of industry experiences to ensure that business students graduate ready for employment.  You might be able to take an international study tour where you get to see how overseas businesses operate, complete an internship in a major Spanish company to develop business contacts and apply your knowledge in the workplace or complete an industry project where you work in a team with your classmates to complete tasks for real Spanish businesses.
UCAM as an internationally-focused institution
The business environment is becoming increasingly international, and UCAM encourages its graduates to think globally in an environment that merges Eastern and Western perspectives of business and management.  The university's multiculturalism means that you will have the opportunity to study alongside students from many different countries, giving you a broad cultural perspective. Courses are also recognized internationally, with many gaining accreditation from prestigious authorities such as the National Agency for Quality Assessment and Accreditation of Spain (ANECA).
***
For more information, please visit: http://international.ucam.edu/studies/bachelor-in-business-administration
Secure your slot now by contacting our admissions office at (+34) 968 27 87 86 or by email at admissions@ucam.edu