When Santa came to visit UCAM
21 December 2015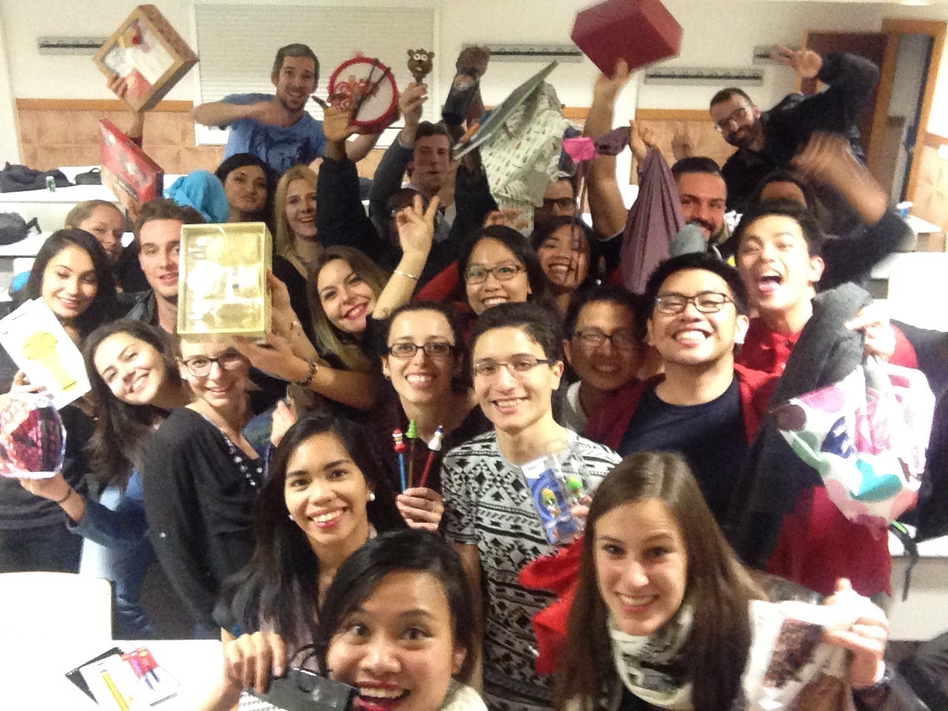 Mr. Santa visited the MBA classroom last Thurday culminating the last day of class before Christmas holiday. Even before the class is about to start, the students were very ecstatic and can not hide their excitement to grab their earliest Christmas gift presented in front of the class.  
Secret Santa is a Christmas tradition in which members of a group or community are randomly assigned a person to whom they anonymously give a gift.  To feel the Christmas spirit inside the classroom, MBA students had their names inside the bowl and let someone be their Secret Santa this Christmas. It creates camaraderie among the class; a good way also to share Christmas traditions and let them feel the true essence of Christmas despite of different cultural backgrounds.
Right after the final lecture was finished, all students were patiently waiting to find out who is their Secret Santa. 
As gifts were unwrapped, it easily brought smiles and surprise to the receiver. 
Expressing their happiness while reading wishes in their postcard was priceless.
A loud applause came from class each time they found out who´s their Secret Santa. 
Secret Santa truly brings hugs, laughter and a closer connection among all member of MBA class in this Christmas time.