The University of Sport Expands its Borders
18 January 2017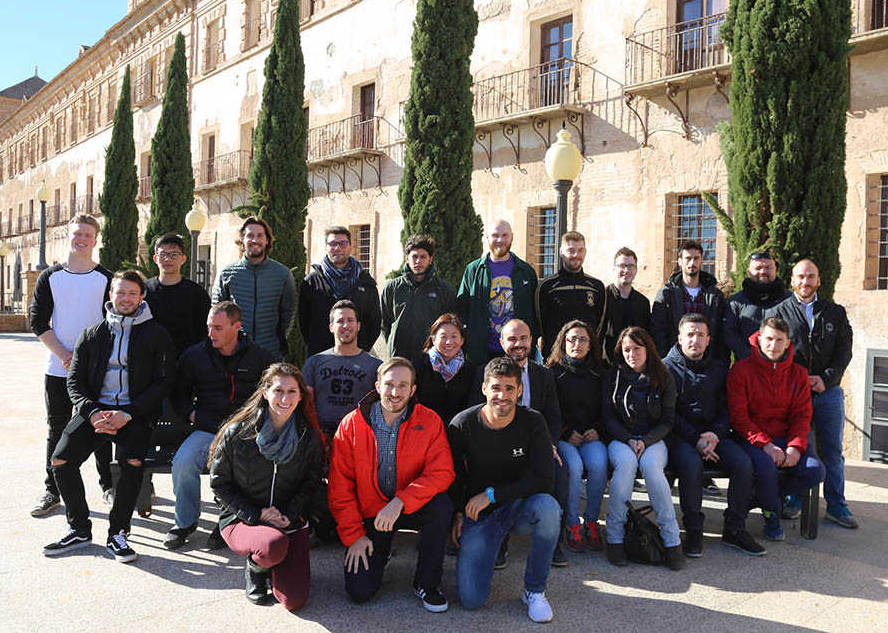 The Catholic University of Murcia is recognized worldwide as 'The University of Sport' for its work of promotion and management in the sports field. Sixty UCAM athletes competed in the Rio Games of 2016. Teams of basketball and soccer compete to the maximum, professional level, receiving medals in the Championships of Spain Universities. The last years are a good sample of the sport potential of the Catholic University, but the work done at UCAM in the sports field goes much further. The postgraduate training has experienced a great growth in the last years, through the professionalization of sport. A club or a sports institution that does not consider or value the work of managers, nutritionists, psychologists, physiotherapists or communicators, who are properly trained, is no longer understood. This trend is not only in Spain, but is taking place worldwide. UCAM has opened its doors to the world through the Sports Management University with multidisciplinary postgraduate degrees, focused on the world of sports and with the possibility of being studied entirely in English.
Therefore, several of its degrees have students from five continents and countries as far as China, the United States and Iceland. About thirty nationalities are represented thanks to the image of UCAM in the world, which is recognized beyond the successes of its sportsmanship for their work in the training of professionals and for the investigations that is carried out in different fields of sport matters.
Headquarters in Murcia and Madrid
In addition, the growth of these postgraduate degrees has led to several of the programs being held in Madrid. This has become a fixed seat for UCAM and an extension of the Campus of Los Jerónimos when it comes to training students in the world of sports. There are also some degrees that allow online training, allowing many students to access these studies without moving from their city and with the comfort and flexibility offered by distance learning.
Master in High Performance: Strength and Conditioning
The last postgraduate to begin its activity in this course is the Master in High Performance Sports: Strength and Conditioning, which counts on students of more than twenty nationalities. Countries such as Italy, The United Kingdom, United States, Israel, Macedonia, India, Turkey, Switzerland, Canada and Iceland are represented in a program that is already an international reference in physical preparation, thanks to its first level teaching staff and the possibility of practicing in clubs of First and Second Division Spanish soccer.
Sports postgraduates offered:
Master in Physical Preparation and Rehabilitation in Football - Madrid - Blended
Master's Degree in Sports Physiotherapy - Murcia - Blended
MBA Sports Management - Murcia
MBA Sports Management - Madrid
MBA Management and Sports Management - Madrid - Face-to-face
Master's in Sports Marketing - Madrid - Face-to-face
Master's in High Performance Sport: Strength and Conditioning - Murcia
Master's Degree in Nutrition, Physical Activity and Sport - Murcia - Blended
Master's in Sports Journalism - Online
Master's in Psychology and Sports Coaching - Murcia - Blended
Master's Degree in High Performance Sports - Murcia - Blended
Master's Degree in Management and Management of Sports Entities - Murcia - Blended
Master's Degree in Management and Management of Sports Entities - Murcia - Online
Master's in Sports Traumatology
Master's Degree in Research of Physical Education and Health - Blended