UCAM welcomes 300 international exchange students
They come, mostly, from Mexico, Brazil, South Korea, Italy and Holland, with the exchange programs of Latin America, USA, Overseas and Erasmus. They are part of the 2.000 International students that throughout the academic year will study at the Catholic University of Murcia .
28 September 2018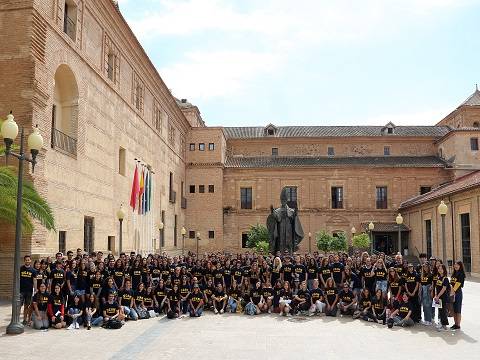 The Catholic University of Murcia has received a group of 300 International students. They come, mostly, from the Erasmus program and the Ibero-American program.
However, there is also a strong representation of Asian students: "Within the Erasmus program, the exchange between Italy and Spain is always the highest; from the Ibero-American program, the predominant students are Brazilians and Mexicans; and from the Asian world we have a strong representation of South Korea, where there is a fascination for Spain" said Pablo Blesa, vice chancellor of International Relations and dean of the Faculty of Communication.
The most requested Degrees by International students are the Degree in Modern Languages and the Bachelor Business Administration. In addition, Blesa also wanted to highlight that 450 students of the UCAM will study this the Bachelor in Business abroad, thanks to the four exchange programs that the University has: Erasmus, Latin America, Overseas (Asia, Oceania, Africa and Russian Federation) and North America (USA and Canada).
During the event, the students were able to learn about the various services offered by the University: from pastoral service, sports, to the laboratories and personal tutoring service.