UCAM participates in a meeting with Pope Francis that aims to enhance the role of the universities in the world
The Catholic University was present at the Congress Scholas Occurrentes that seeks to rebuild the education pact with the commitment of all stakeholders
21 June 2016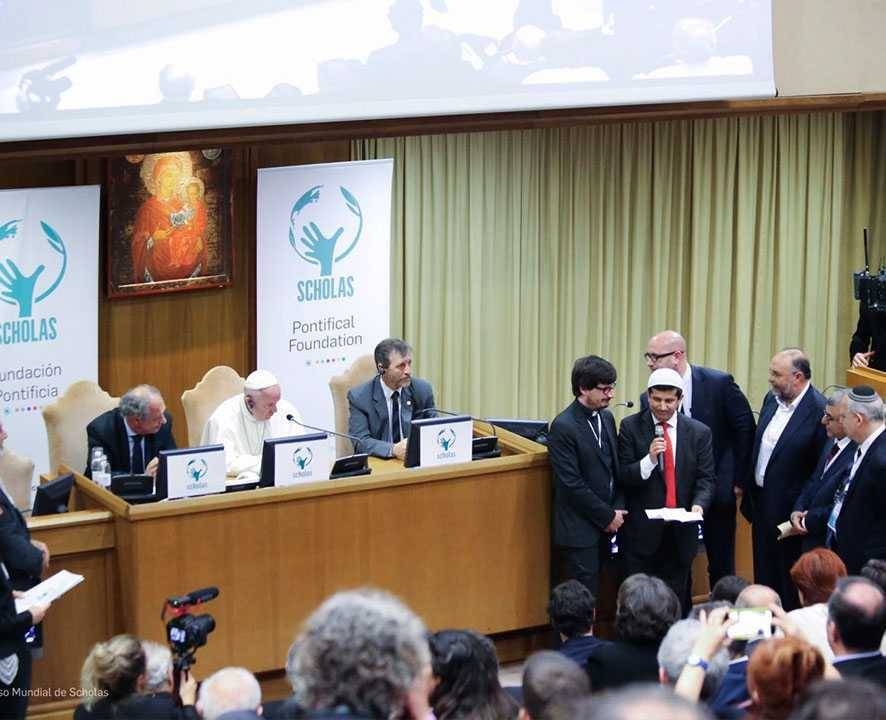 In the line of promoting social integration and culture through education, dialogue and values, UCAM Catholic University of Murcia was present at the VI International Congress of Scholas Occurrentes. It is the global network of schools promoted by Pope Francisco and the Congress hosted university students and professionals from 190 countries over three days in Vatican City.
Javier Belda, professor of Canon Law of the UCAM, was in attendance to represent the university at the Congress.  During the congress, participants from the universities around the world analyzed the educational thoughts of Pope Francisco and how it is reflected in the various objectives driving from Scholas Occurrentes.
They also discussed the different objectives included in this project; the concept of the global classroom and new educational methodologies. Pope Francis also delved into their role noting that the universities should act as a bridge and not to become a wall that separates the world into isolated groups, either by economic, political, social or religious issues.
About Scholas Occurrentes
Constituted as an International Organization of Pontifical Right, approved and established by Pope Francis from the Vatican City on August 13, 2013, Scholas Occurentes links technology with art and sport, with the aims of promoting social integration and culture meetings for peace. It is present in 190 countries and through its network includes more than 430,000 schools and educational networks in 5 continents.