UCAM meets thousands of students from around the world
The University participated in important education fairs throughout the Baltics, Middle East, Europe and China
29 October 2014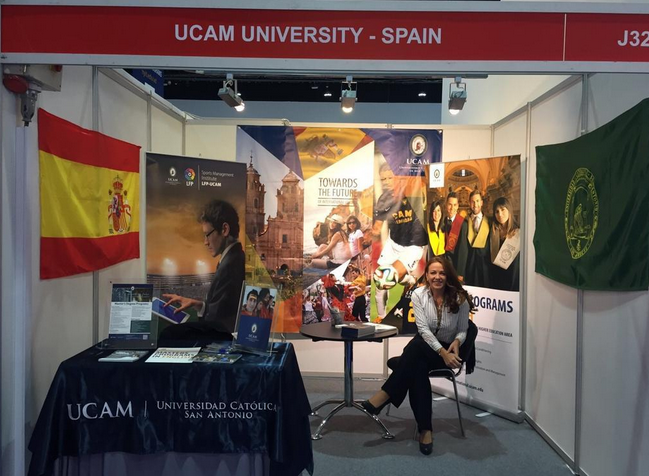 During the past two months UCAM has met thousands of students from around the world, proving to be a great success for the innovative programs offered by the University.
MIDDLE EAST
UCAM has met hundreds of students during the Edu-Expo Middle East ( Dubai, Abu Dhabi, Kuwait City And Doha) from 13th to 17th October 2014.
There has been a lot of interest shown in the University, the language and Spanish culture.
UCAM has participated also in the "Najah Higher Education and Careers Exhibition" in Abu Dhabi from 28th to 30th October, where students showed great interest for the University's programs.
Europe
UCAM presented its innovative programs in London at the "Study world 2014 fair" at the beginning of this September.
The Catholic University of Murcia has also had great success among Italian students during the twelfth edition of the Orienta Sicilia fair held in Palermo from 21st to 23rd October, and in the previous fair held in Bari at the beginning of the same month.
China
The University was present in one of the major educational fairs of China; the Education Expo China held in Beijing in October.The fair attracted around 60,000 visitors from across this Asian nation.
BALTIC COUNTRIES
UCAM has met several schools and universities and thousands of students in Lithuania, Latvia and Estonia from the 17th to 22nd October 2014. The cities visited included Tallin, Riga, Klaipeda, Kaunas and Vilnius, five of the major Baltic cities. More than 10.000 students attended these fairs.