UCAM increased by 35% its articles into the Joint Research Center (JRC)
74.6% of UCAM's R&D publications were indexed by the Joint Research Center of the European Commision during the last academic year.
22 September 2017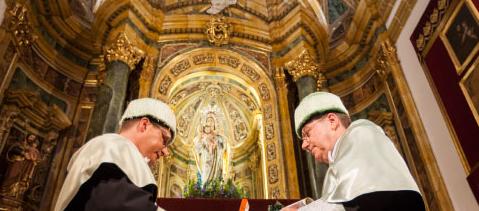 The Catholic University of Murcia has nine research areas covering fields such as Science in Physical Activity and Sport or Communication Sciences apart from other importants scientific fields like Nutrition, Languages or Social studies.
The University promotes the excellence of its researchers, they specific scientific background and they national and international mobility. The Doctorate school of UCAM currently has more than 750 Ph.Ds enrolled with 15% of them being international. During last academic year, more than 170 Doctorate Degrees were awarded.
The University have duplicated our research and development investment to with more than 13 million Euros. In the words of the president of the Institution, "The University is a referencel point in Europe research, scientific publications are more frequently every year and have won widespread acclaim, scientific research is one of the driving forces of UCAM"