UCAM, backed by the Vatican, will host international events during 2017/2018
Supported by the Vatican and Superior Council of brotherhoods, the bishopric of Cartagena will work closely with UCAM to hold the Congress of Brotherhoods and Catholic World University Games in collaboration with Spanish Olympic Committee (COE)
12 May 2016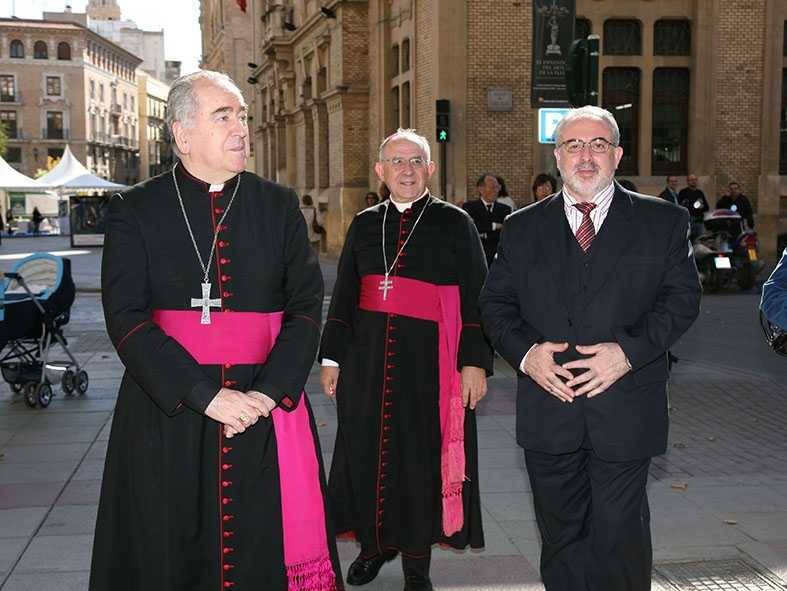 A delegation of UCAM headed by its president, José Luis Mendoza, who was accompanied by UCAM Vice Chancellor of Religious Affairs and Episcopal Vicar for Evangelization, José Alberto Canovas, were in Rome last week to discuss organizing the Third International Congress of brotherhoods with cardinal Stanislaw Rylko, president of the Pontifical Council for Laity. The Congress will be supported by Superior Council of Guilds of Murcia and the bishopric of Cartagena, and will be held in 2017, coinciding with the celebration of the Jubilee Year in Caravaca de la Cruz. They will also hold the Catholic World University Games  in collaboration with the COE during 2017/2018.
The prefect of the dicastery, which is responsible for sport activities, gave approval for UCAM to become the permanent headquarter of Catholic World Games in collaboration with the COE. The Games considered as a playground for Catholic educational institutions on five continents in various sports to help 'brothers' from around the world gather together.
Cardinal Rylko said that "both projects attract our dicastery. I congratulate UCAM on  promoting  such initiatives". In addition, the prefect manifests " Pontifical Council for Laity will support whatever necessary for the implementation of these projects".
On both events, bishop of Diocese of Cartagena, José Manuel Lorca Planes, emphasized "the initiative of UCAM is extraordinary, this will bring awareness to Murcia all around the world ".
In the conclusion, chairman of the council of Murcia, Ramon Sanchez Parra stated that "it is an honor to host this conference again after it was first held in 2007. This is great news for the brotherhoods of Murcia and for the entire region". Sanchez Parra highlighted this event "will generate great wealth for the area, especially for the hospitality industry."
Moreover, the president of the UCAM, José Luis Mendoza also announced these two major events with the Pontifical Lateran University magazine 'Vergentis', specializing in canonical law in order to create a joint professorship between the two institutions.