Specialization, an added value in the job search
UCAM imparts a wide range of masters covering all the areas of knowledge. They are aimed at newly grads as well as active professionals willing to specialize or update their skills.
27 October 2015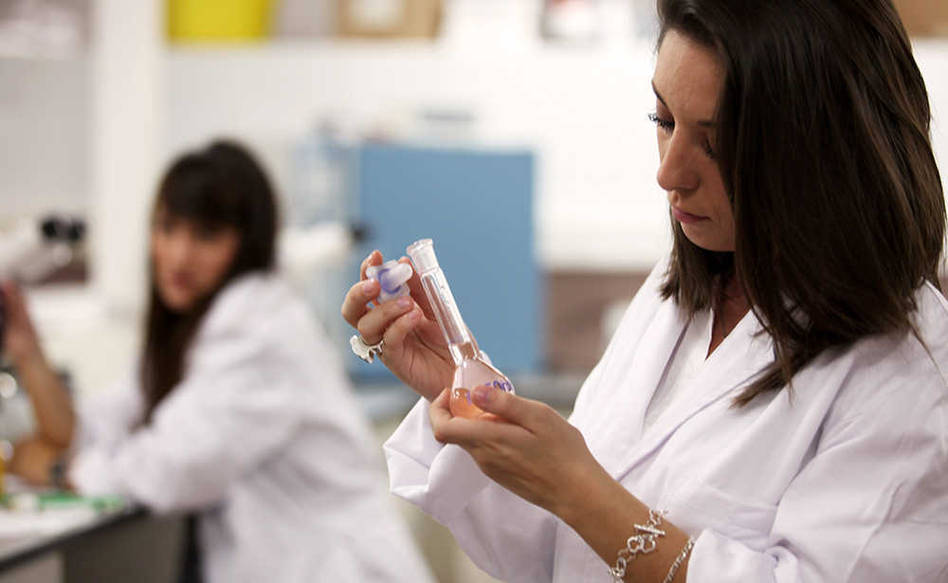 The employment market asks for a high specialization of its professionals, which requires a thorough formation that can be covered by the large possibilities of Masters we have access to. The Catholic University of Murcia imparts Masters in areas such as health, sports, engineering, law, communication or philosophy; all based on the highest quality and flexibility, enabling students to combine family and work life with studies. The masters are made for both recently graduated, allowing them to keep on learning by adding a value to their degree, and professionals of the sector willing to update their knowledge or to acquire new skills that will enable them to get promoted in their area.
Human Molecular Pathology
The Human Molecular Pathology Master's in one of the official masters offered by the Catholic University in the field of health sciences. It is worth reminding that knowledge about the molecular basis of disease is revolutionizing diagnosis and treatment, leading to changes in that discipline. Therefore, this degree enables students to obtain an up-to-date and specialized training, allowing them to understand the molecular bases of the diseases, the usefulness of new diagnostic, prognostic and predictive markers, which are the main lines of molecular treatment.
Buildings Intervention
There is currently a wide range of trainings related to the construction of new buildings and processes to regulate it. However, the offer is pretty limited in terms of intervention on existing buildings, derived from their maintenance and processes produced by mechanical, physical and chemical actions that affect structural elements, masonry and installations. UCAM, with the official Master in Building Pathology and Intervention, aims to help filling this gap, and provides support to all those students and professionals.