NSCA recognition of the Master's in High Performance Sports extended for three years
Exceptional benefits for the students enrolled in the programme
11 May 2018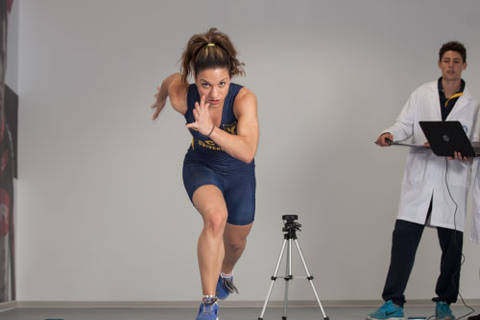 UCAM Master's in High Performance Sports: Strength and Conditioning has been the first programme in Spain to receive the recognition of the U.S. National Strength and Conditioning Association (NSCA). This recognition has been recently renewed for another three years, until 2021. The Graduate Strength and Conditioning Program at the Catholic University of Murcia has met the criteria recommended for an approved NSCA Education Recognition Program (ERP).
The Master's in High Performance Sport: Strength and Conditioning is an official one-year title (60 ECTS), fully taught in English. Students will learn to use the most advanced technologies in the field of high performance sports and will experiment with top-level athletes who play on teams sponsored by the University (such as the Liga ACB "Endesa", UCAM Murcia CF, etc .. ).
The NSCA recognition allows students enrolled in this programme to take advantage of the exceptional benefits the ERP offers in attending an NSCA Recognized School.
Here are some of the benefits:
- Certification Exam Discount
- Exam Rebate
- Exam Prep Clinic Discount
- Exclusive student membership discount opportunities
- NSCA Conference Discount
- Premier Access to NSCA Growth Opportunities:
   - NSCA Foundation Grants and Scholarships
   - NSCA Internship Program
   - NSCA Assistantship Program
Students and professionals with a background in Sport Sciences (or equivalent) who hold a Bachelor's degree and have at least a B1 level of English can access the programme. The Master's offers direct access to University PhD programmes. The programme also includes the fees for the NSCA Exam depending on which the students prefer (CSCS or NSCA CPT).
The course capacity is limited to 25 students admitted each year.  This is done to ensure the quality of teaching. Registration is now open for the program year starting in January 2019.