Live Murcia at least once in a lifetime!
Every year, the city of Murcia receives students from all over the world. Located in the southeast of Spain and just forty minutes from the sea, the climate of the city should a strong point to choose to study here.
18 September 2017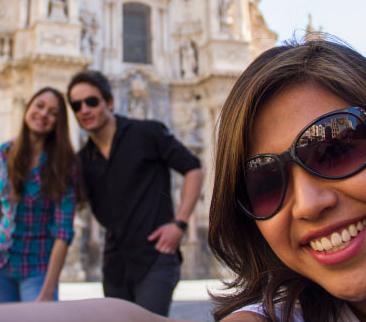 The city has a wide cultural diversity, architecture and gastronomy. With more than fifteen centuries of history, three differents cultures have been living in Murcia, from the Romans to the Visigoths to the Arabs, leaving an important social heritage which is still present and  visible on every street.
In addition, the city has music festivals, concerts and plenty of nightlife. Students who choose Murcia like the combination or the estudis with the discovery of the city, finding open people, events, taste  and the possibility to practice all kind of sports.
The students coming from out of the city have different options for accommodation but the most common option is to rent a room in a flat. There are different kinds of websites to look on but it you have time enough, we recommend you to come to the city to check it in person, there are far more offers and the price is going to be cheaper.