The Jeronimos Monastery will stage a flamenco style mass with Estrella Morente
The event will take place during the closing of the fifth edition of the International University Congress on Flamenco which will take place between 2nd and 4th December at the Catholic University of Murcia.
27 November 2014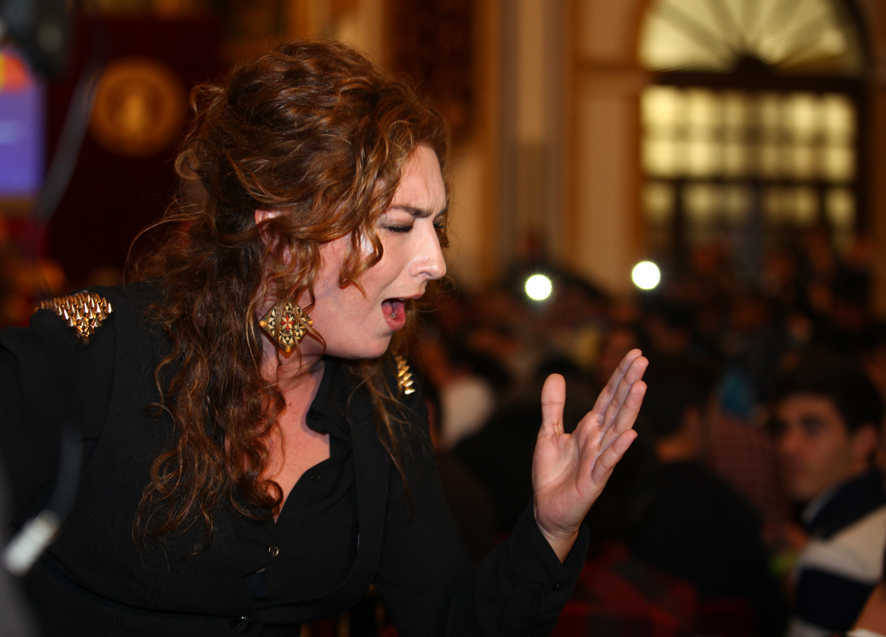 A flamenco style mass starring Estrella Morente and her team will be the closing act of the fifth edition of the International University Congress on Flamenco (from 2nd to 4th December) organized by the UCAM in collaboration with the "Fundación Cante de las Minas". 
The announcement was made by José Luis Mendoza, president of the UCAM.  "This 4th of December we will celebrate a mass with flamenco in the Jeronimos Monastery with Estrella Morente, who will bring all of her team. I think it will be a great event. Francisco Bernabé, mayor of La Union, said  "This flamenco mass which Estrella Morente will be performing was recorded by her father (Enrique Morente) twenty years ago and has not been performed since. There will be an accompaniment of about twenty flamenco artists on scene. It promises to be a grand spectacle to be enjoyed by all".
Before the closing ceremony UCAM will stage a congress which will include participation of great researchers and artists from the world of flamenco dance. Franciso Bernabé added "It is the most important congress on flamenco in the whole world. We will assist conferences given by the most renown flamencologists, recitals of "Lámpara Minera" and the last show of"Bordón Minero" from the Festival of La Union, as well as workshops on blending wine with flamenco music, dance exhibitions and percussion workshops among others." 
Antonio Sánchez Pato, dean of the Faculty of Sports, stated that "UCAM Dance Company will also give a performance as well as hold open debates about ´Flamenco in Film´ and research in sports science associated with flamenco". 
This Congress is yet another result of the collaboration between UCAM and the "Cante de Minas" Foundation, which has included other activities such as the School of Flamenco and the Las Minas Flamenco Tour which will celebrate its newest edition in India. Participation in the Congress is still open, please see (eventos.ucam.edu).