Drones: A force for good when flying in the face of disaster
Recently, the magazine 'Emergency' highlighted the importance of the UCAM study showing the good results obtained in the use of this technology
06 April 2016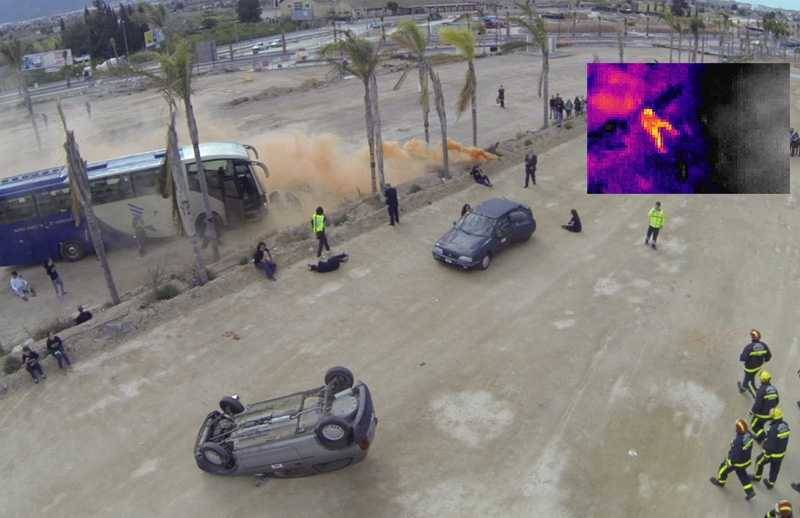 Before an accident or disaster, the priority for emergency health services is to locate victims in the shortest time possible but sometimes complications such as extreme landscapes, structures, weather and absence of light increase the difficulty to do so. In hopes of finding a solution to these problems, the Masters in Nursing Emergency and Special Care of UCAM conducted a study on the usefulness of UAVs-more known as drones in finding and triaging people in disaster situations, with the aim of analyzing the influence of the use of a thermal camera drone in locating victims in an emergency.
Saving lives
According to the findings of the study, the use of drones and thermal cameras can be useful in finding and locating victims in a disaster situation. It can also help improve the speed of attention to victims dramatically. The fieldwork was carried out by the  nurses of the UCAM Master of Nursing Emergency and Special Care of the academic year 2014-2015, members of the Emergency management 061 of the Region of Murcia, the Center for Information Technology and Communications (CENTIC), as well as additional UCAM staff from Nursing or Computer Engineering. The simulations developed with this technology have proven the need for further research to point out the usefulness of thermal cameras and  their ability to assist in extreme situations.
Emergencies
The research was recently published in the journal of Castilian emergencies,  known in the field of medicine as the JCR. Moreover, given the innovation and quality of research, scientific and professional interest, and the publishers concern for information sharing, this article was released.