Doctors from UCAM's headquarters in Dubai graduate in Los Jeronimos
The doctors studied in the first edition of the course designed to form Experts in Musculoskeletal Ultrasound.
15 July 2015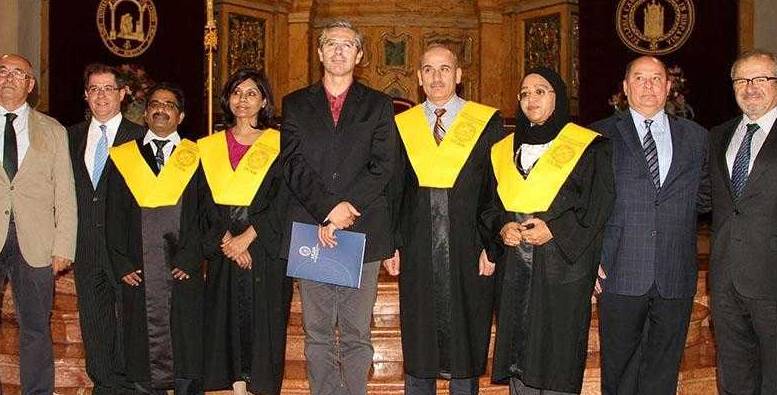 A group of doctors who took part in and completed the First Edition of the course: Expert in Musculoskeletal Ultrasound, at UCAM's Dubai headquarters, graduated last week in the Monastery of Los Jerónimos in Murcia.
This study program forms part of the International Chair of Musculoskeletal Ultrasound of the Universidad Católica de Murcia.  Pablo Blesa, vice-rector of International Relations and Communication, emphasized the fact that UCAM continues to strengthen its education in niche areas of medicine and research, and expand beyond Spain's borders: "We're really pleased because events like today's represent further progress in this pathway that we are taking to build an open and more international university". According to him, the presence of UCAM university in United Arab Emirates will keep on growing: "In the future, we would like to offer official degrees in Dubai in order for Spain to become an international brand. We're talking about tourism, sports and nutrition". 
Dr D. Tony Bouffard, one of the teachers of this programme and director of the Chair of Musculoskeletal  ltrasound at UCAM, was very satisfied to attend the firstgraduation of the  program: "UCAM has a great network of international relations and is present all over the world. We are looking into lots of projects to impart this course to doctors in other areas of the world, such as South America, India, China and the Philippines."