ANECA certifies quality of UCAM degrees
UCAM has submitted more of degrees to be approved by The National Agency for the Evaluation of Quality and Accreditation (ANECA) than any other university in the Region of Murcia or in Spain. The ANECA evaluates both private and public universities using the same criteria. They have renewed the accreditation of five degrees at UCAM, one at UMU and one at UPCT.
15 July 2015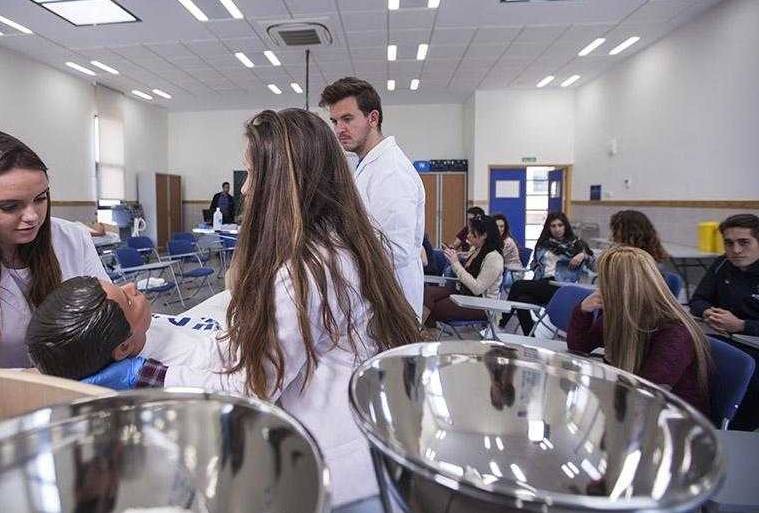 Official asessors of public and private universities such as the Universidad Complutense de Madrid, the Autonomous University of Barcelona, the University of Valencia, Juan Carlos I, University of Salamanca, University of Navarra, alongside members of the National Agency for quality assessment and accreditation, participated in the process of renewal of accreditation of diplomas. As part of this process, teachers, students, and employers from different sectors were interviewed. The Catholic University is the institution of higher education with most degrees accredited by ANECA, both in the region of Murcia and in Spain. 
Official degrees that have had their accreditation renewed:
Bachelor's in Food Science and Technology
Bachelor's in Journalism
Bachelor's in Audiovisual Communication
Bachelor's in Advertising and Public Relations
Bachelor's in Human Nutrition and Dietetics
Master's in Clinical Nutrition
Master in Communication Management
In addition to the renewal of these seven degrees, seven other postgraduate degrees are currently in the process of evaluation, with UCAM putting forward another 21 new courses, including bachelors and masters qualifications for formal accreditation.
Simultaneously, UCAM is implementing an internal system which guarantees quality certification, which has been welcomed by ANECA.
All universities are required by the Spanish Royal Decree 1393 / 2007, to renew the accreditation of their qualifications. In the case of Bachelor degrees this takes place every six years, and every four years for Postgraduate degrees. UCAM voluntarily submitted a total of seven degrees to the pilot programme launched by the Ministry, which has made them leaders of the Spanish education system in the adaptation of degree titles to the European Higher Educational Area, also known as the Bologna process. UCAM's quality manager, Manuel Ruiz, gave the following insight on this: "This authorization means that the UCAM meets all the requirements that are needed to develop and implement formal qualifications with proven quality and academic excellence."
Faculty of Communication
UCAM is the first University in Spain to fully renew the accreditation of its College of Communication, which includes its degrees in Journalism, Advertising and Public Relations, and Media Studies, as well as the Master's in Communication Management. Reports confirm the quality of the curriculum, teaching faculty and the high level of student satisfaction. The Faculty of Communication can boast of comprehensive facilities which guarantees students educational excellence, complemented by the high quality of its faculty members, who are strongly linked to research. It is also worth highlighting that the Faculty has an index of employment of more than 90%.