Accommodation
22 July 2014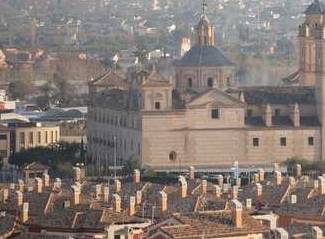 UCAM has created an Accommodation Database available to every foreign student and member of the college community to make the housing search easier.
You can see all active housing offers and requests and it will present the best options according to your criteria. All this information is available free in our Students Information Service (SIE) through info@ucam.edu or you can find a list here. The list is also available on the notice board located in the ground floor of the Jerónimos Monastery.
Trivago is a page to find hotels for one night or several nights in different cities.
To pass the first night in Murcia, the hostel's Cathedral is a good choice because it is in the center and close to the bus station and tram.
You can also do a web search for rental apartments by typing 'Alquiler pisos en Murcia' or something similar. You will find a number of websites listed with a lot of information.
Residence Halls
Both Genders
1) Residencia 'San Pablo' Calle Princesa, 4-1º, 30.002 (Murcia) (+34) 968 21 24 22 / (+34) 968 22 18 45 Número de habitaciones / Number of beds: 65 2) Residencia 'Ragooh' Murcia Calle Río Tus, 30.110 (Murcia) (+34) 697 255 706 / (+34) 914 415 236 info@ragooh.com 3) Apartamentos Universitarios 'Campus' – Universidad de Murcia Campus de Espinardo, 30.100 (Murcia) Nº habitaciones / Number of beds: 86: 368 (+34) 868 884 126 murcia@apartamentoscampus.com 4) Residencia para Jóvenes (RPJ) Plaza Islas Balerares, 1 (esq. calle María Zambrano) 30007 Murcia. (+34) 968 249 973 Número de plazas: 74 / Number of beds: 74 www.mundojoven.org/murcia/residencia_para_jovenes
Female Residences
1) Oblatas Hall Plaza Universidad s/n 30001 Murcia (+34) 968 27 09 71 - (+34) 968 23 99 70 Fax: (+34) 968 27 09 72 residencia.murcia@oblatas.com 2) Maria Inmaculada Hall c/ San Nicolás, 33-35 (+34) 968 21 44 32 Fax: (+34) 968.21.20.60 Number of beds: 86 arboleja@hotmail.com