About a hundred Erasmus students arrive at the Catholic University of Murcia
They will spend a semester or a year on the Campus of Los Jerónimos
14 September 2015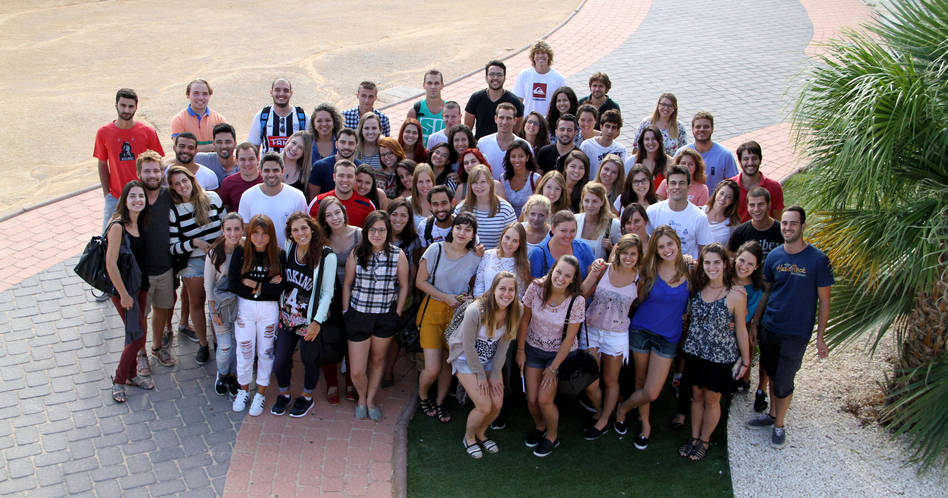 The intensive classes of Spanish have begun this week for the students of the European Erasmus programme at UCAM's Languages School. Scholars come from different countries such as the Netherlands, France, Italy, Germany, Portugal, Belgium, Turkey, Latvia, Bulgaria or Poland; it is worth highlighting the high presence of Italian students. "I study Sports Sciences and I am a big volleyball fan" comments Federico Fagiani, student of the Università Degli Studi Tor Vergata of Rome; "I wanted to do my exchange in an institution that encourages sports and has a strong international presence. UCAM is exactly what I was looking for!". This year, more than 80 young Europeans are coming to the Catholic University of Murcia, some to follow classes for a semester, others for the whole year. "In theory, I got to stay for five months on the Campus but I already know I will ask to extend my stay, I feel really good about UCAM" declares Federico. 
Pablo Blesa, vice dean of the International Relations and dean of the Communication Faculty of the University, highlights that on the one hand, international exchanges increase employability and on the other hand, they encourage the personal, cultural and intellectual development of the person. Indeed, a recent study conducted by the European Union demonstrates that an Erasmus exchange boosts youth employment – former Erasmus students have half the probability to suffer from large period of unemployment – and it also reinforces key transversal skills greatly valued by employers such as tolerance, self-confidence, problem-resolving skills or curiosity. 
With that strong presence of Erasmus students, UCAM reinforces one of its pillars: the internationalization. It is worth highlighting that, to those Erasmus students, we can add international scholars from different programs such as Iberoamerica, Overseas or Sciences without Borders, coming from Brazil, Indonesia, Canada or Equatorial Guinea.