25 initiatives of young entrepreneurs selected as viable business proposals
The UCAM ITM (Institute of Technology) has recently launched the program "Do you have an idea?", with the aim to help young people in the region of Murcia to develop their ideas in order to create successful business projects.
11 February 2015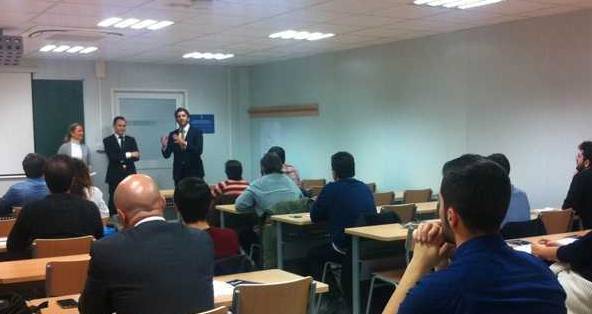 From among more than 70 proposals received, 25 have been selected as practically and economically feasible to be put forward to become part of a training program, funded by the "Incyde Foundation", through the European Social Fund. This is a free programme, designed to cover all areas involved in the creation of a business, such as developing a marketing plan, a business model or a business strategy. 
The selected projects will receive the experience and support of other businesses located on campus, work spaces equipped with everything they need to operate comfortably and the ability to apply everything they have learned throughout the training sessions to their new businesses. 
Thus, the projects will reach a sufficient degree of maturity to be presented to a group of investors. Aside from the training which will be provided to the selected projects, the ITM will reward the other projects that were presented, by giving the, the opportunity to assist the training sessions so that they will be able to continue with their ideas independently.
The opening of the program was conducted by Sofia Fernandez, , ITM Deputy Executive Director  and Miguel Rodriguez, analyst of investment projects. Bernardo Hernández, Director of the program held the first training session, titled business plan and strategic environment analysis.