Try our Virtual Campus
Welcome to the Virtual Campus, a virtual teaching and learning environment used at the Catholic University of Murcia. This Campus has an adapted and flexible design, and a great variety of tools.
REQUEST A DEMO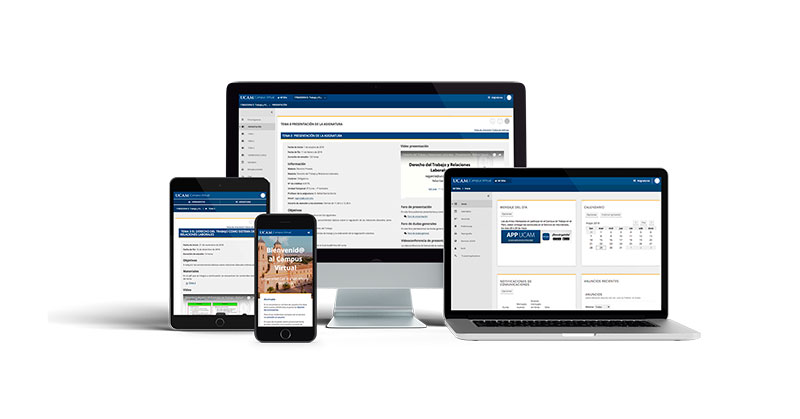 Home page
You will find several sections such as: Message of the Day, Calendar, Recent Announcements, Notification Preferences and where you can complete your Profile.
Course details
You will see an example of a real subject, accessing the presentation, agenda, video conference sessions, polymedias, among others.
Communication
You will use different tools to communicate with your classmates and teachers, having at your disposal: Private Messages, Chat, Forums to generate debates and solve doubts, etc.
To access the Demo, simply fill in the fields on the form that includes the Request Demo button.
Select one of the 7 options we have prepared for you.
You will receive your username and password at your email.