How do I access the CITRIX virtual desktop?
Access https://escritorio.ucam.edu from any browser and enter your ID number (without the letter) if you registered BEFORE September 2019 or your UCAM ID if you registered AFTER that date and your Virtual Campus password..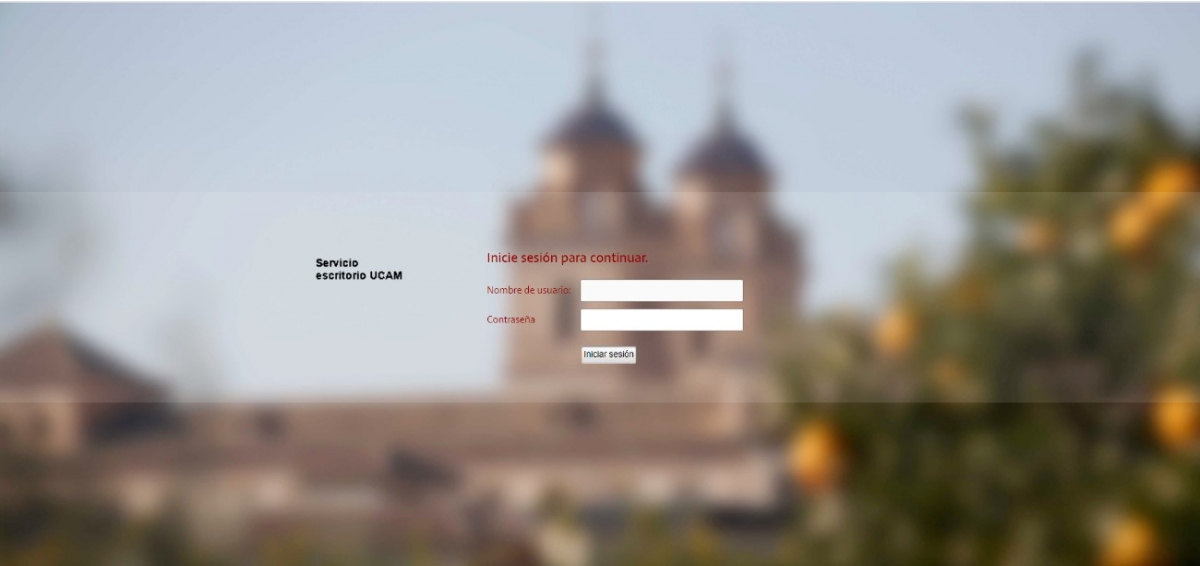 In this window, select your desktop on the arrow and click to open.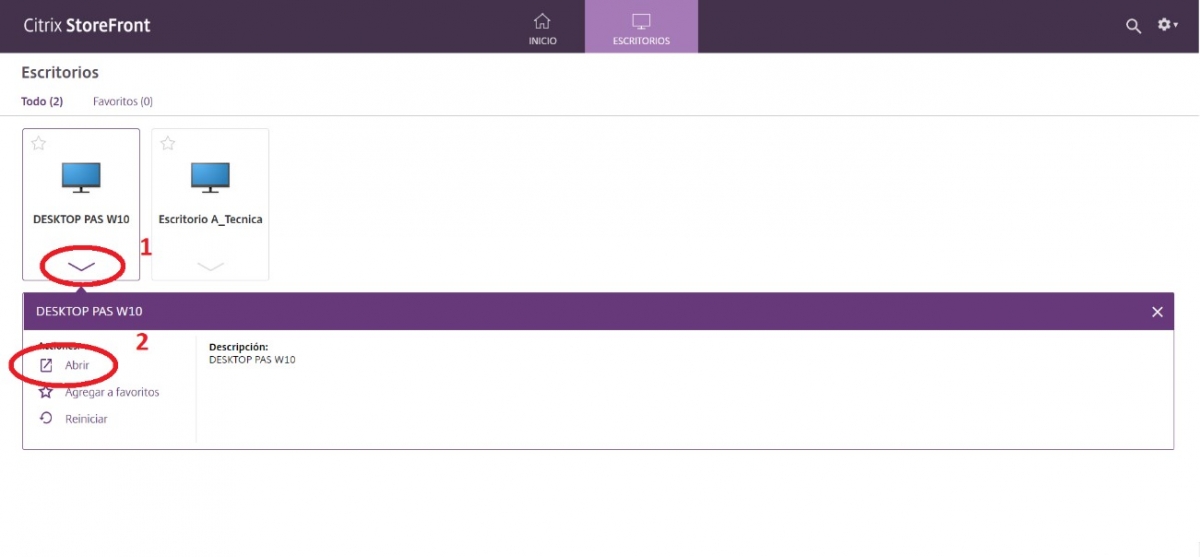 A browser window will appear to open the Citrix Launcher application. Then click on "Abrir Citrix Workspace Launcher" (Open Citrix Workspace Launcher).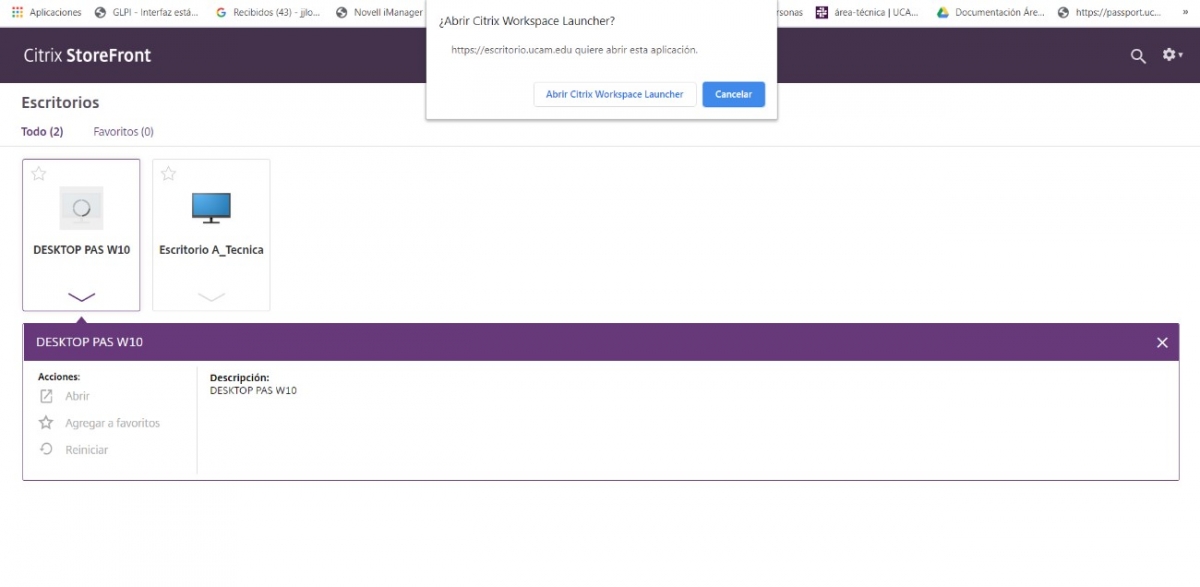 After that, your citrix desktop will appear.
1. Open a browser and type citrix receiver.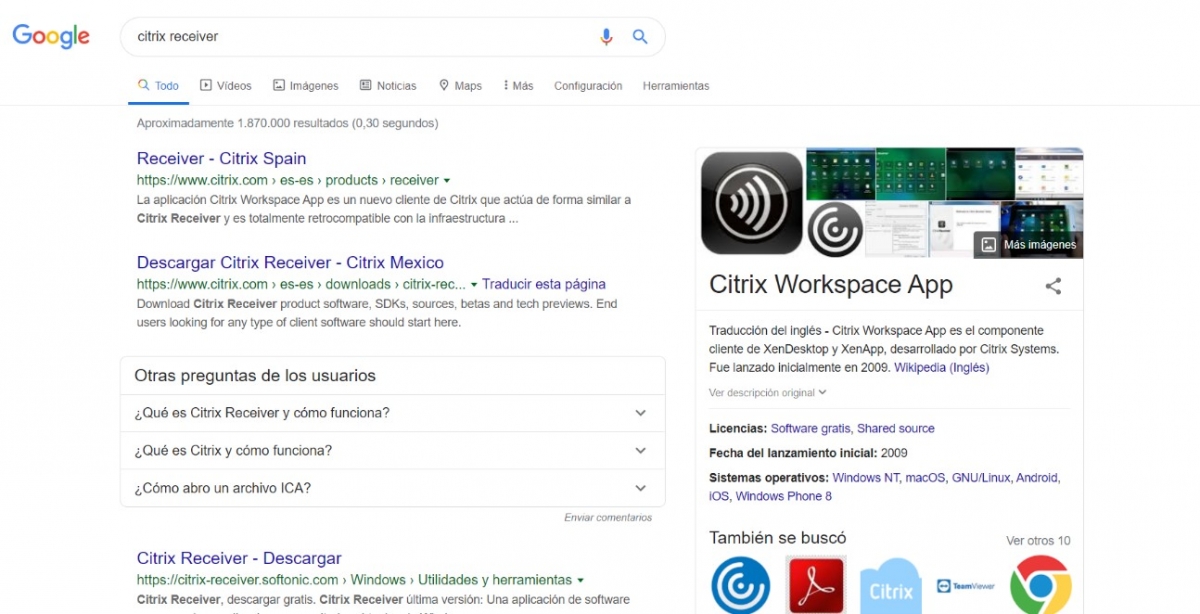 2. Select the first result and click on download for Windows.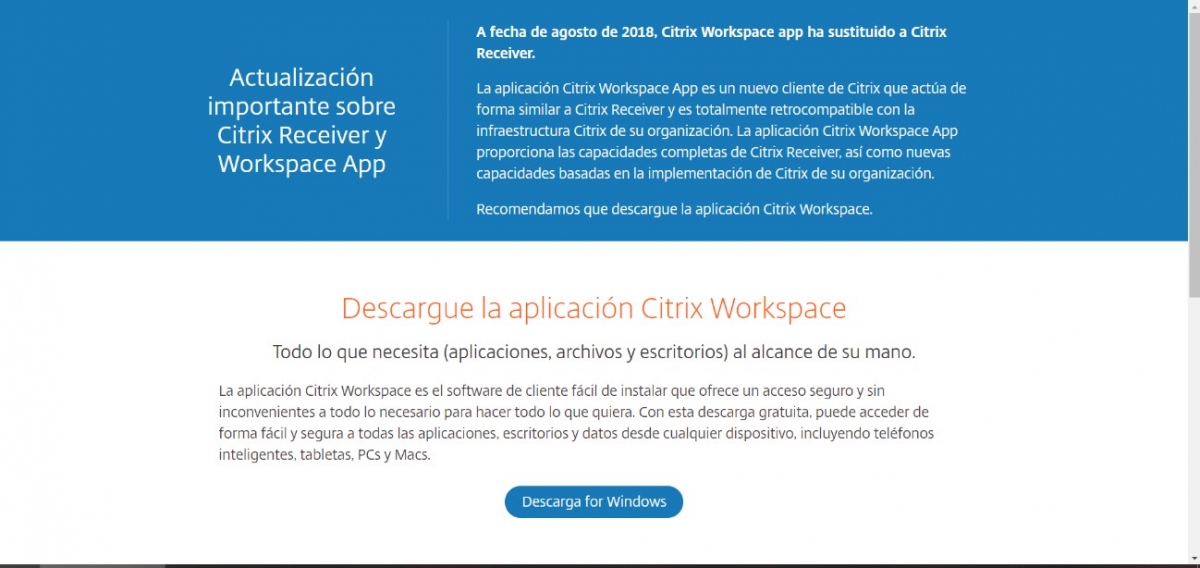 3. Click on download citrix workspace app for Windows.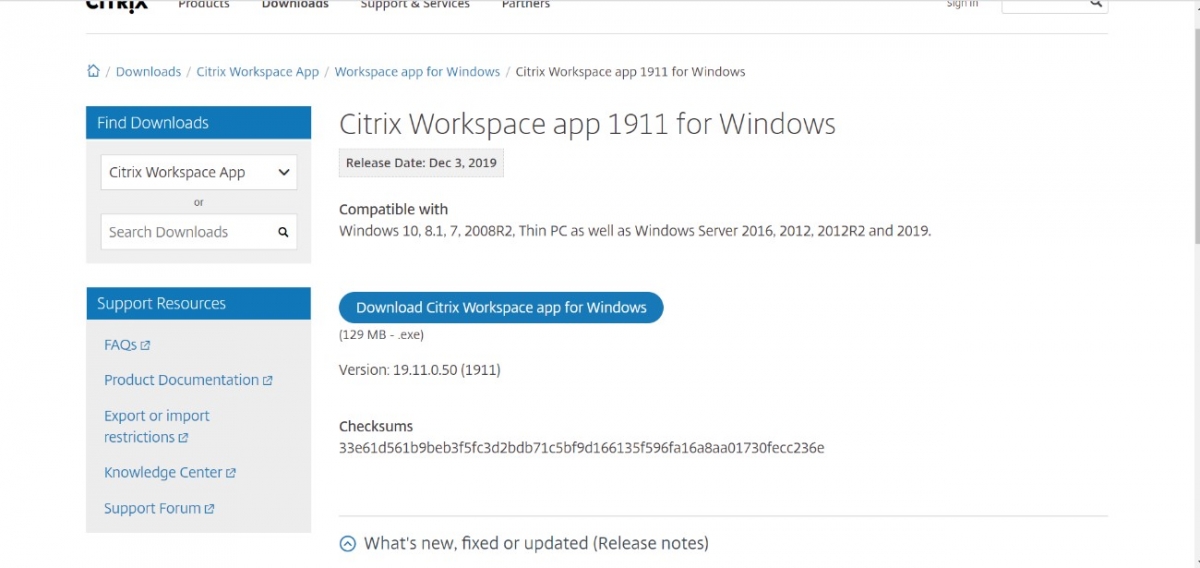 4. The file will be downloaded.

5. Follow the steps in the installer as indicated in the following images.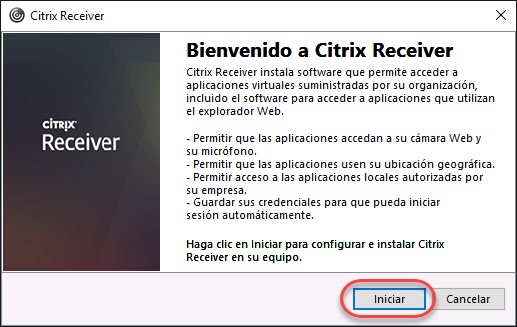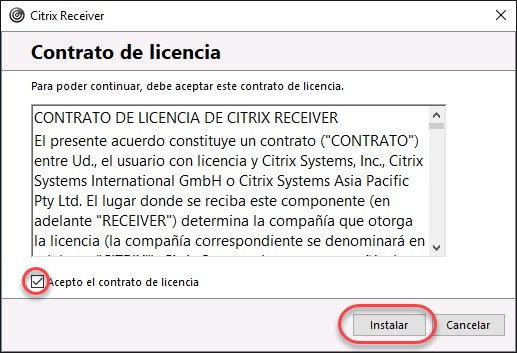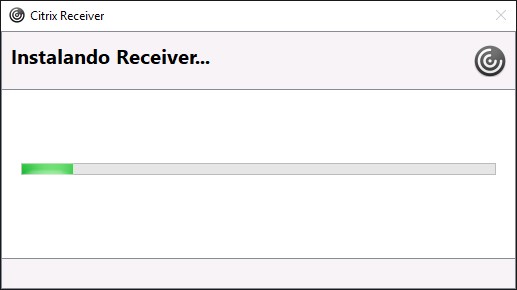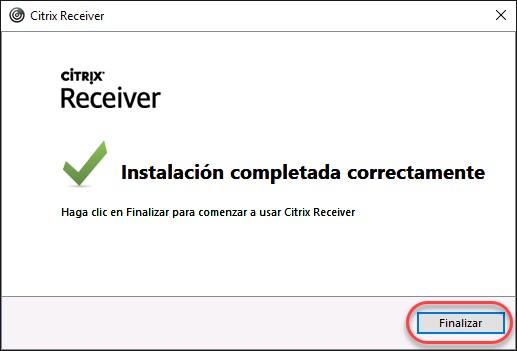 6. Once the Citrix Receiver client is installed, follow the steps from the beginning (Section "I have the Citrix Workspace client installed on my PC")