Welcoming international students to our Campus
UCAM has officially welcomed this year´s group of international students, who have increased by 15% from last academic year
24 October 2014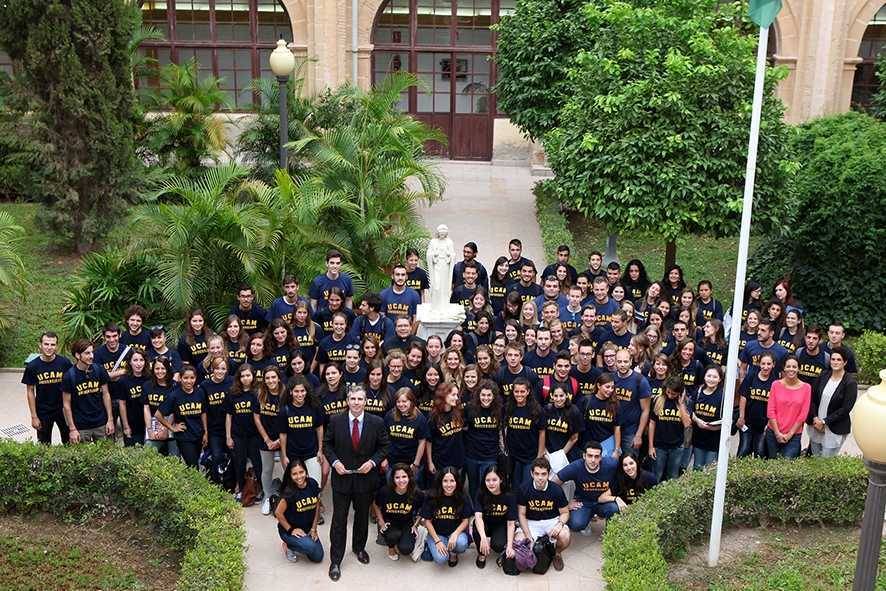 Croatia, France, Holland, Latvia, Poland, Slovakia, Argentina, Mexico, Germany and Peru are amongst the countries where our international students have come from this year. Our biggest groups are still from Brazil and Italy.
The international student body includes students from the ERASMUS programme, Science Without Borders, and the Exchange programme in place between UCAM and Iberoamérica. Most of them will be studying in Murcia for either a semester or a year. Additionally we have international students joining us as part of the Erasmus Internship and Leonardo schemes, taking part in either one of the courses that UCAM teaches in English or the Spanish Preparatory Course.
A more global campus
It is worth highlighting the 15% increase in the number of international students joining the UCAM this year in comparison to last year. Also, for the first time UCAM has incorporated students from Turkey.
As stated by the Deputy Principal of International Relations, Pablo Blesa, the European Commission has analysed the effects of the Eramus programme on the working lives of its students, resulting in 23% less unemployment amongs former Erasmus students, and 50% less chance of long-term unemployment when compared to their colleagues. 
University agreements 
The UCAM has agreements with more than 100 universities globally, including Beijing Foreign Studies Univerity (China), Pukyong National University (Korea), C.Win Learning Centre Pte Ltd (Singapore), Augustine University of Tanzania, Hamburg Universität (Germany), Pontificia Universidade Católica Do Rio Grande Do Sul (Brazil), University of Berkeley (U.S.A), Staffordshire University (Great Britain) and the Catholic University of Eastern Africa (Kenya). 
Pablo Blesa also commented that international students bring about a more dynamic classroom debate through their diverse points of view, and act as an example to home students of the importance of international experience for university formation as well as for personal, intellectual and professional enrichment.