UCAM submits to ANECA's evaluation its Bachelor's degrees in Psychology, Physiotherapy, Occupational Therapy and two Master's degrees
The Catholic University remains leader of Spain in the renewal of its official degrees' accreditation
28 September 2015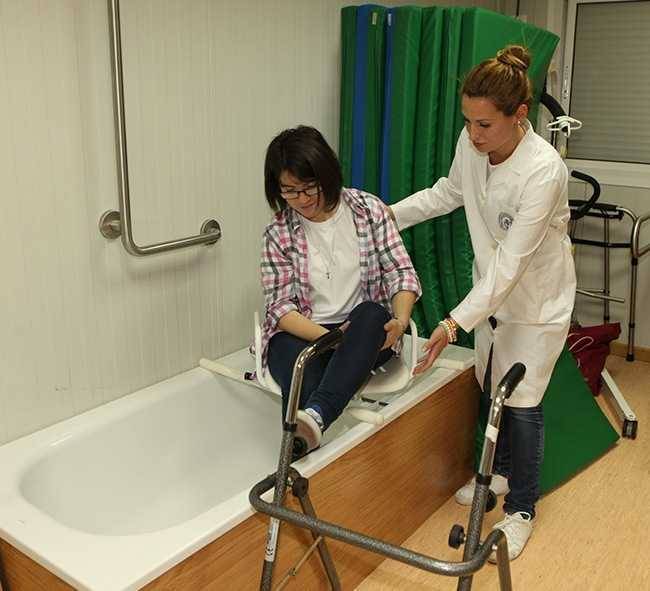 UCAM maintains its degrees accreditation program just as it did last year, during which the institution submitted fifteen degrees to ANECA's evaluation (National Agency of Quality and Accreditation). On Friday, Bachelor's Degrees in Psychology, Physiology and Occupational Therapy and the official Master's Degrees in Neurological Rehabilitation and Therapeutic Physical Activity were positively assessed. It is worth reminding that last week, the Bachelor's in Nursing and the Masters' in Socio-sanitary Science Research; Occupational Health Nursing; and Geriatrics and Gerontology: Integral Attention to Dependency were also evaluated.
The Evaluation Committee was composed of public universities representatives such as the Baleares or the Autonomous Community of Barcelona, among others, and representatives of ANECA.
Its mission consists in ensuring that the evaluated degrees meet the quality standards committed by the university in verification reports.  To do so, they interviewed studies management teams, teachers, students, graduates and employers during intense work sessions, in order to verify the implementation of the study program.
UCAM's quality director, Manuel Carlos Ruiz, highlighted that "all universities follow the same protocol, established by ANECA itself, and the Ministry refers to this protocol to ensure the quality standards every university degree has to meet, in every Spanish university, whether public or private". Ruiz added "it is a way to show that universities rigorously meet their promises, offering a teaching and research environment of accredited quality".
With this process, UCAM starts the 2015/16 academic year at the head of the official degrees accreditation renewal. In such way, UCAM shows to society the results given by the formation of the students and their integration into the labour world.
These evaluated degrees add up to the others that already have been assessed: Bachelor's Degrees in Food Science and Technologies; Journalism; Audio-visual Communication; Advertising and Public Relations; Human Nutrition and Dietetics; and the Master's Degrees in Nutrition and Food Safety; Teaching Formation; Environment Engineering; Bioethics; MBA - Master's in Business Administration; Organization and Management of Health Care Services; Osteopathy and Manual Therapies; Social Development; Clinical Nutrition; and Communication Management.
Moreover, UCAM is planning to keep on renewing its degrees accreditation; in total, there will be 15 accreditation renewals this 2015/16 academic year: eight bachelors' (Physiotherapy; Psychology; Occupational Therapy; Telecommunication Systems Engineering; Computer Science Engineering; Tourism; Civil Engineering; and Construction Engineering) and nine masters' (Physical Education and Health Research; High Performance Sport: Strength and Conditioning; Administration and Management of Sport Institutions; Therapeutic Physical Activity; Neuro-Rehabilitation; Building Pathology and Remediation; Security and Criminology Sciences; Access to Advocacy; and Occupational Health and Safety.
"At the end of the 2015/16 academic year, UCAM will have presented to the accreditation renewal program close to 80% of its Bachelor's Degrees and 70% of its Master's Degrees", comments Manuel Ruiz.