UCAM offers work placements to international students
22 December 2014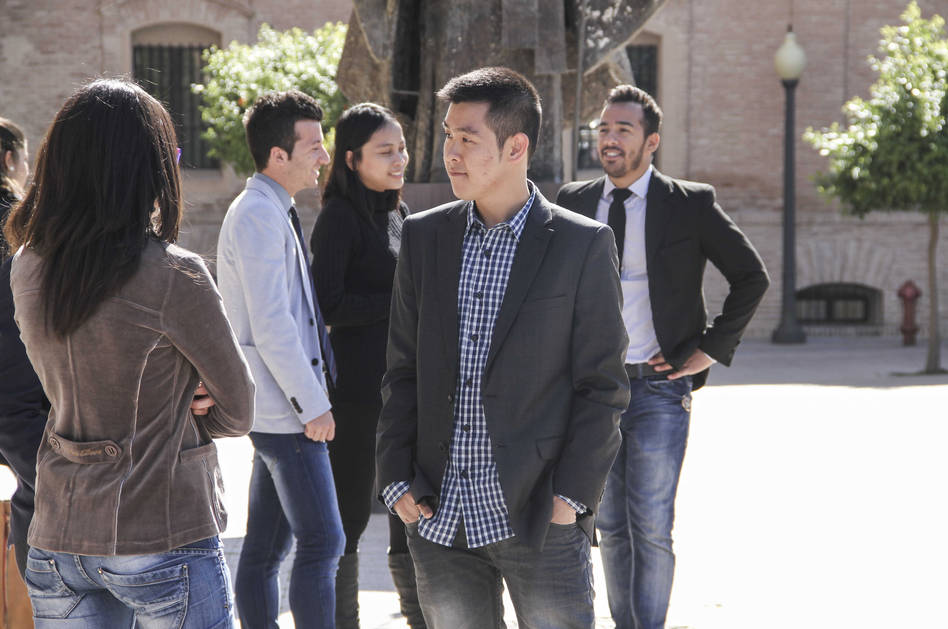 As an university focusing on internalization, more than 10% of UCAM´s student body is composed of students from outside Spain, from across the five continents. Many of these are studying or carrying out work placements at the University as part of overseas exchanged programs and European schemes, in particular the Erasmus+. This program allows students and recent graduates from within the EU to move to another country within the Union to carry out a work placement in any kind of organization, be it public or private.
We are always open to receiving applications from incoming students and graduates for internships and work placements across the different departments of our University. Students must have some means of financial backing or scholarship as part of their home university or exchange program. UCAM offers vacancies for placements within the following departments: International Marketing, Publicity, Web Desing, Multimedia, Computing, Sports (including in the Research Center for High Perfomance Sport), International Relations, Quality Control, Molecular Pathology and Pharmacogenetics, and Law & European Projects.
All of our offices provide a dynamic, global atmosphere where students will have the opportunity to submerge themselves in Spanish culture within a working enviroment and share unique professional and life experiences with other international students and colleagues. A work placement in one of UCAM´s departments will help students develop their individual aptitude and competencies by stretching them to new limits. developing entrepreneurial abilities, and perfecting a new language. This is an opportunity for students to develop their communication, professional and teamwork skills within an international enviroment in order to build up their CV and put them at a good footing for a future career within any national or international company.
As well as gaining invaluable work and businees experience, students who carry out work placements at UCAM are eligible to take a Spanish course free of charge, alongside other Erasmus students, reduced public transport fares to travel to and from UCAM, and major discounts on gym membership at UCAM´s Sport Center.
To apply for a work placement within the UCAM please send your CV and specify what department you would be interested to work in to the following email: rcalatayud@ucam.edu