UCAM is home to students from 100 countries
24 February 2017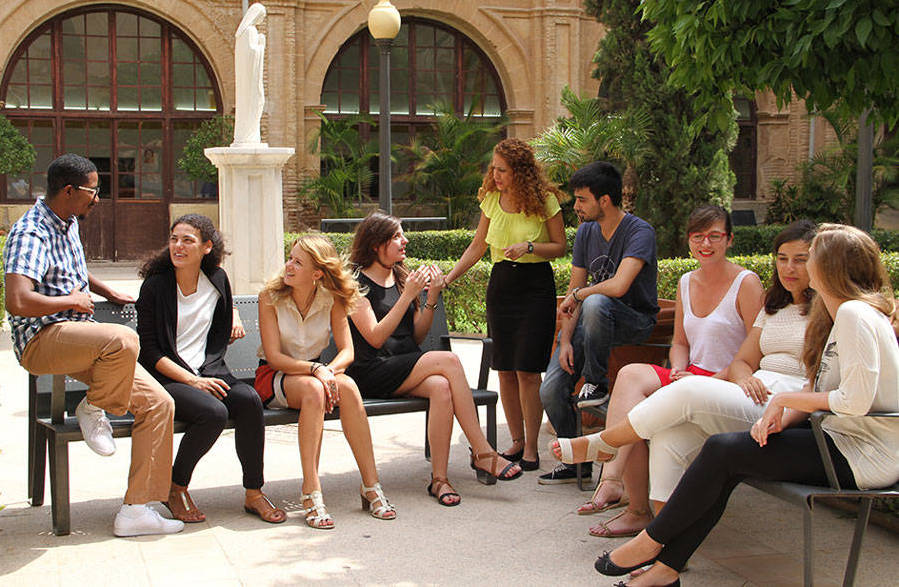 Each year, young people from all over the world choose to graduate or complete their studies at the Catholic University of Murcia. In recent years, the arrival of Asian students is the one that has grown the most. We have agreements with universities in more than 100 countries, including some of the most prestigious in the world, such as Berkeley, Stanford, National University of Singapore, Rio Grande do Sul University in Brazil or the Universitá degli Studi di Bologna.
 
As a result of international mobility agreements, UCAM has recently hosted more than 4,000 students continuing their studies at the Los Jerónimos Campus through Erasmus studies and internships, Masters, and Undergraduate programs from countries such as France, Russia, China, India, Vietnam, Syria, the USA, Latin America, and Canada. UCAM does not only offer studies on campus, but students may opt to work and train abroad through these programs. UCAM offers an unforgettable academic, professional and personal experience that allows students to develop their skills in universities and multinational companies in some of the most demanded destinations, such as Italy, Poland, Singapore and Argentina.
 
As further proof of the strong commitment to internationalization, UCAM offers several of its postgraduate courses taught entirely in English, as is the case of MBA Sports Management, Hospitality Management, and Innovation and Tourism, among others. Given their quality, their places are mostly filled by international students from all five continents.