UCAM establishes collaboration with Beijing Sport University
An agreement between the two renown sporting institutions was signed formally in Beijing to establish an exchange of professors and students, collaboration in scientific research , sharing of academic information, visits and mutual communication.
06 March 2015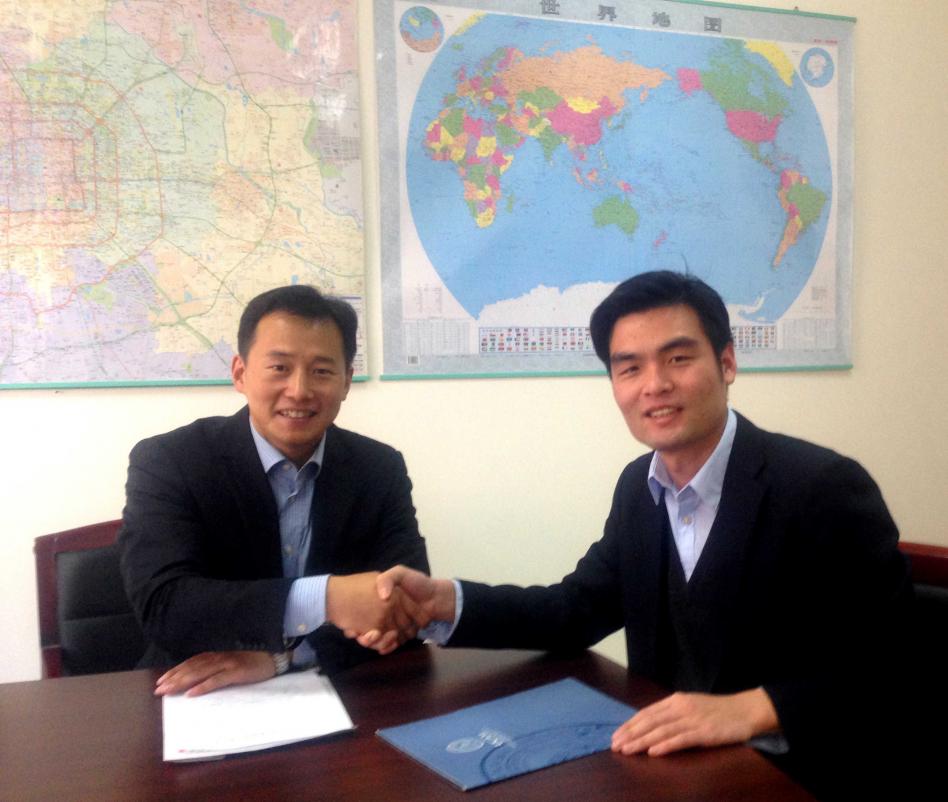 UCAM China's Regional Director, Zhen Guanghao, and the Deputy Rector of Foreign Affairs of Beijing Sport University, Hua Yongmin signed the Memorandum of Understanding agreement last week.
Last September, a delegation from the University of Beijing, formed by the Deputy Rector of the Foreign Affairs Office, Hua Yongmin; Deputy Dean of the Faculty of Sport Sciences, Li He; and the Vice Dean of Sport Journalism and Communication, Wenju Cai, visited UCAM and held a meeting with president José Luis Mendoza and the UCAM Vice-Rector of Communication and International Relations, Pablo Blesa.
During the meeting, Professor Blesa highlighted UCAM's reputation as the University of Sport, and expressed the importance of establishing mutual relationships with international universities of the same nature such as Beijing Sport University. The Deputy Rector of the Foreign Affairs Office of Beijing Sport University, Hua Yongmin, talked of his admiration of UCAM's sporting achievements and of the unique model of UCAM as the Sports University of Spain and even Europe. On behalf of Beijing Sport University, he stated his strong desire to collaborate with UCAM.
Beijing Sport University is one of the most prestigious national universities, born after the founding of the Republic of China, and appointed by the Board of State. The university can boast of having a glorious history, a rich cultural heritage and a strong educational premise.
Beijing Sport University operates under the State's General Administration of Sport. Since its founding, the university has formed a large number of experts, academics, athletes, coaches, teachers, and administrators with excellent national and international reputation, and has made essential contributions to the development of sports in China, Chinese higher education and the Olympic movement, as well as playing a role in the economic and social progress of the country.

The joining of forces between UCAM and Beijing Sport University represents a strong collaboration between two principal institutions in the academic sporting world. Beijing Sport University is the highest ranked institution for sports education in China, while the UCAM has abundant sports resources in Spain and strong links with the Spanish Football League. There is huge scope for joint projects between the two universities as the sporting sector strengthens in China and football campuses flourish throughout the
country.