UCAM closed the year with presence in India and Vietnam
22 December 2015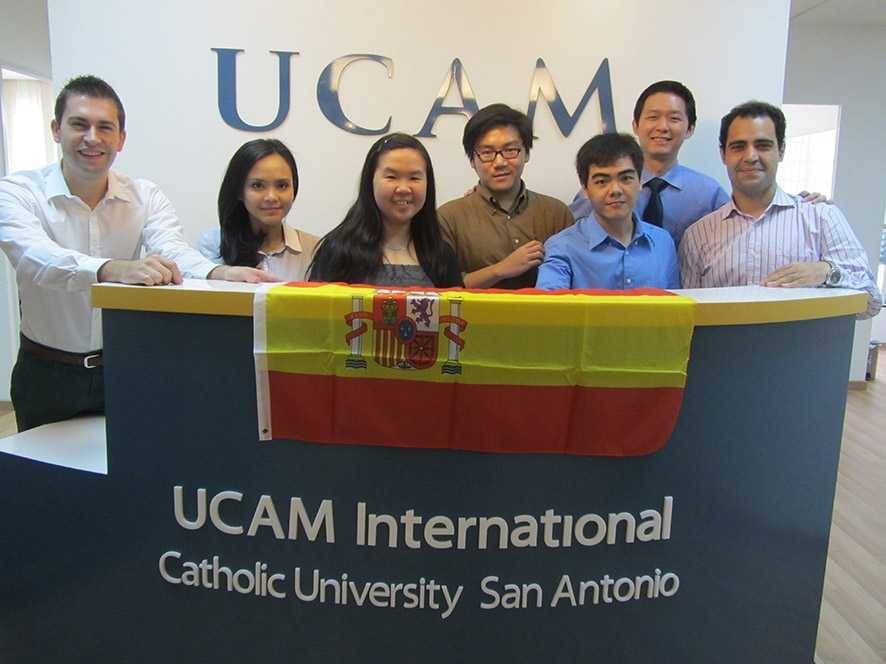 With the opening offices in Mumbai (India) and Ho Chi Minh City (Vietnam); UCAM reinforces its expansion in Asia.
The Catholic University of Murcia this year has strengthened its presence in Asia after opening offices in Mumbai (India) and Ho Chi Minh (Vietnam) in addition to the existing ones in Singapore, Indonesia, Philippines, Vietnam, India, Dubai and China. The institution, which comprised of 10% international students, is present in several countries with own branches and offices, enabling to generate international agreements with other institutions and public and private universities.
Among the actions that are taking place around the Asian continent, the UCAM has recently signed a partnership agreement with the Bac Ninh Sport University in training. Along with this, it has agreements with more than twenty universities and Asian institutions as the National University of Singapore (Singapore), Al Ghurair University (Dubai), Daffodil International University (Bangladesh), Rajagiri College of Social Sciences (India) and De La Salle University (Philippines), with which it held exchanges, joint or double degrees are taught formations.
Increased demand
Gross Asian students who complete their training through the UCAM opt for graduate programs, the degrees of the field of tourism or business, studies related to the European Union, or language courses, especially those in Spanish. Campus Jeronimos receives a large number of students from this continent during the months of June, coinciding with the summer programs, and December; although the presence of Asians usually constant throughout the year, starting in October, with the beginning of the academic year.
Europe and Latin America
The University offers educational programs in Austria and Cuba, places that add to Uruguay where the institution is also based. In the same way, it is noteworthy as expansion areas Colombia or Mexico. An example of internationalization is the recent graduation of MBA students in the Master of Business Administration and the title of Specialist in Management of Sport Organizations of UCAM Business School in Uruguay. These international rankings join others already held outside Spain as were those of the Masters in Business and Entrepreneurship Specialist (Cuba); and Coaching and Mediation and Conflict Management (Austria).
Eleven nationalities
The internationalization process is also present on the campus of Los Jeronimos; eg have graduated students from eleven nationalities different from those masters of Laliga-UCAM University, Management and Sports Management and High Performance Sports, both in Spanish and English versions.