UCAM Civil Engineers enjoy the highest employment rate in Spain, 98%
According to the report carried out by the National College of Civil Engineers, published in the III Global Forum of Engineering and Public Works ("III Foro Global de Ingeniería y Obra Pública") in Santander, the unemployment rate of UCAM graduates is 2.08%, while average rate in all Spanish Civil Engineering Schools is 6.73%.
13 July 2017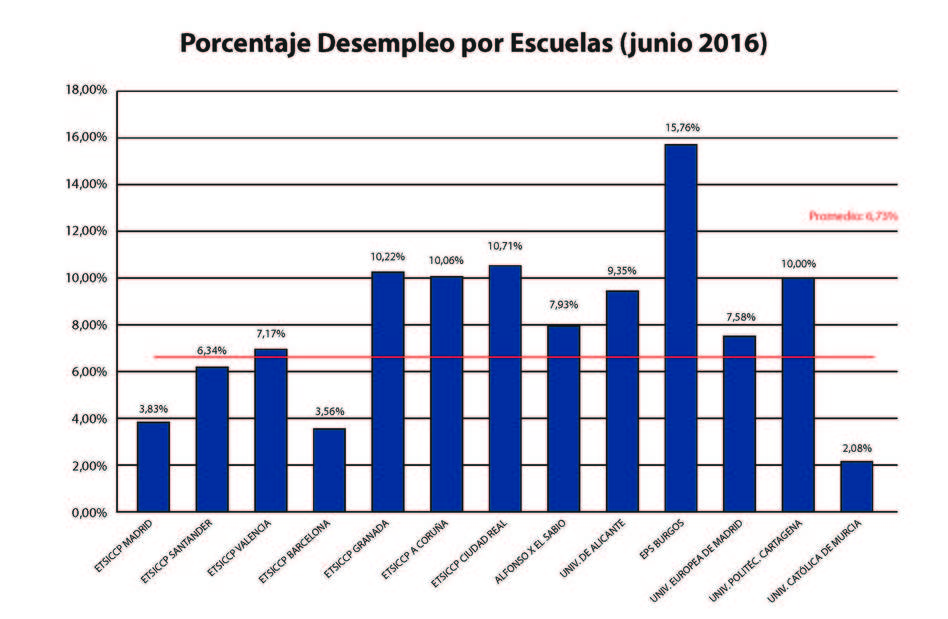 The unemployment rate in this degree has decreased significantly in Spain, from 15'48% between 2012 and 2015 to the current 6'73%, and within these data, UCAM figures are excellent, as a result of the synergies among UCAM, the corporations, the small figures of registration in the National Colleges of Engineering and the slow but increasing investment figures in public works. In fact, Mr. Pedro de los Santos, UCAM Vice-dean of Civil Engineering Faculty, highlights last week request of a corporation with the need for incorporating six new civil engineers to their staff, and he could only offer two CV of undergraduates unemployed.
In 4 years' time, there will be not enough engineers.
According to the Civil Engineering graduates' data evolution, in 2021 there will not be enough engineering graduates to face Spanish civil works. In the III Global Forum of Engineering and Public Works, the General Secretary of Infrastructure of the Ministry of Development, Mr. Manuel Niño, claimed that it is essential for young people that today are wondering what to study, to consider the possibility of studying this degree, which will have a high rate of employment hundred per cent.