Taiwan´s Ambassador to Spain
Taiwan's Ambassador to Spain highlights the important work of the UCAM in training young people
24 October 2014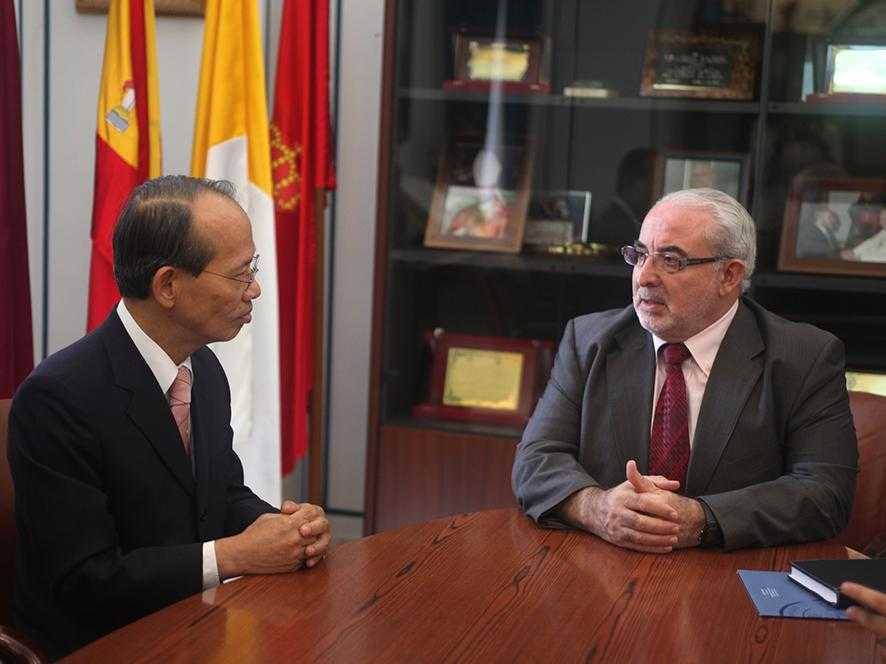 Its strategic location places it close to major international markets such as Tokyo, Shanghai and Hong Kong which, alongside its advanced ability for innovation, positions Taiwan's economy amongst the best in the world. This has been one of the ideas presented by the head of the Economic and Cultural Office of Taipei (the Taiwanese embassy in Spain), Javier Ching-shan Hou, during his conference at UCAM where he talked about the economic and social potential of this Asian nation.  
The ambassador stressed that Taiwan´s advanced capability in the area of technological innovation positions it globally at the head of the application of this knowledge to engineering-related industries and medicine. 
" Taiwan has transitioned from an agricultural to an industrial economy, developing into an economy based on high-tech, all in less than 50 years "he explained.
During his visit, Javier Ching-Shan Hou held a meeting with the president of the UCAM, Jose Luis Mendoza, who explained the expansive educational project of the UCAM in the fields of research, educational excellence, evangelization, volunteering and sports. In this regard, Taiwan´s ambassador to Spain highlighted the important work being undertaken by the University in the formation of young people.