Students from twenty countries graduated from UCAM Faculty of Sports masters programs
Mr. Javier Tebas, president of Laliga attended the graduation ceremony
11 July 2016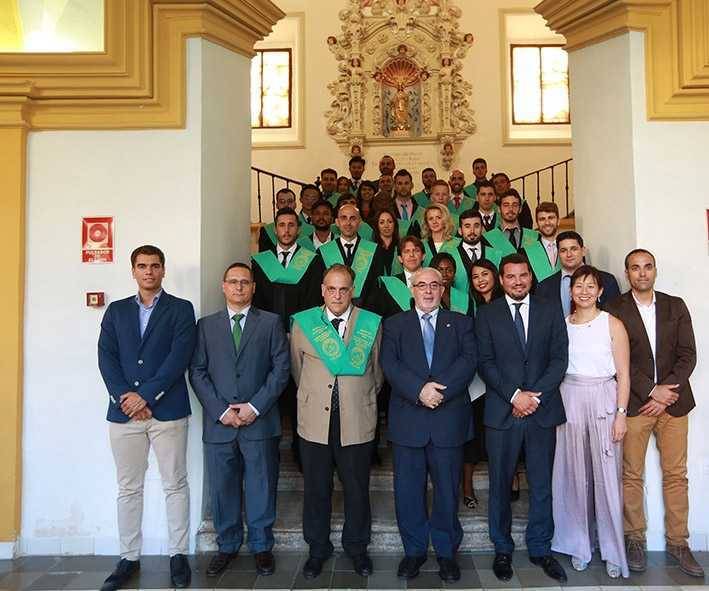 The Campus of Los Jeronimos witnessed the graduation ceremony of the new batch of graduates from the Faculty of Sports namely the, masters degrees in MBA Sports Management and High Performance Sport. José Luis Mendoza, president of UCAM and Javier Tebas, president of Laliga were both in attendance to officiate the ceremony.
José Luis Mendoza, president of UCAM expressed his gratitude to Laliga for their warm support in the training formation of the students. He also commends during his speech the dedication of the graduates and their contributions.
Students from Ghana, Indonesia, India, United States and among others earned their Diplomas that aims to provide specialized professionals in the field of management and Sports. These programs are created to give a training-focused education that will hone students to be at their best in physical training, sports performance and management.
These programs have grown exponentially since its inception in 2013.