Students from ten countries inaugurated into MBA Sports Mangament
- The degree programme is looking into developing its courses in sporting facilities in Dubai, Doha and Abu Dhabi. Chief Executive of ACB, Francisco Roca, among the professors of this degree.
24 February 2015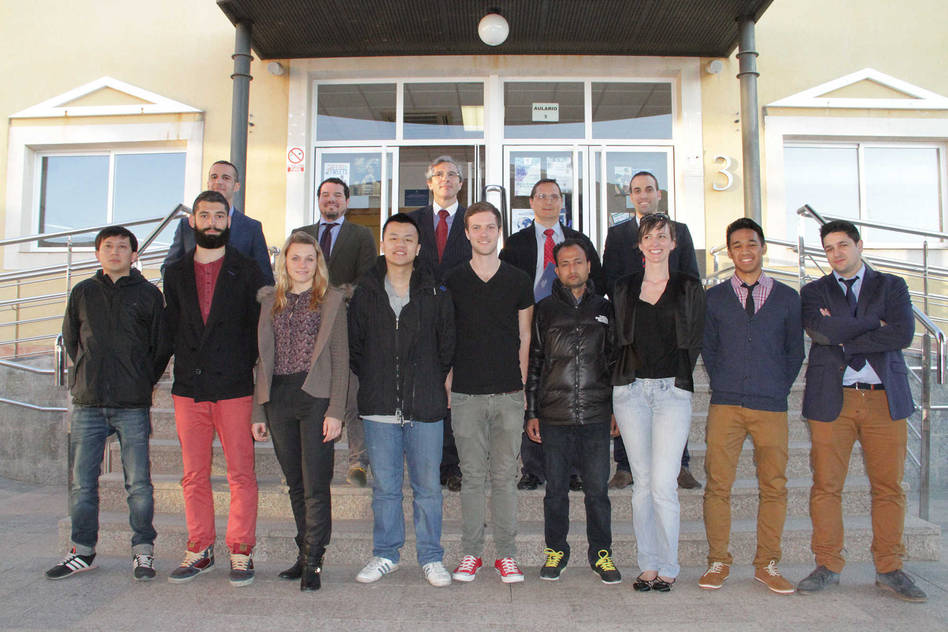 The Sports Management Institute LFP-UCAM, coordinated by the Spanish Professional Football League alongside the Catholic University of Murcia has inaugurated the first edition of "MBA Sports Management" in English. The same Masters course has been offered by UCAM in Spanish for many years. The English version is composed of students from 10 different nationalities: China, Ukraine, Kyrgyzstan, Nepal, Croatia, Germany, United Kingdom, Egypt, Indonesia and Spain. 
One of the strengths of this Master's is the additional formation that will take place in October in Dubai, Doha and Abu Dhabi. Here, students will discover some of the most innovative sports installations in the world where they will learn the functions of each of these and experience how everything they have learnt throughout the course is put into practise. The Abu Dhabi Circuit, Ferrari World Abu Dhabi and the Khalifa International Tennis Complex are among the facilities which will be visited. The MBA Sports Management students will also visit the main sporting facilities and complexes of Madrid and Murcia, such as the Santiago Bernabeu Stadium, the head office of the Spanish Olympic Committee and the Sports Palace of Murcia. During these visits students will meet the coordinators and professionals who head these facilities and will attend meetings to find out at first hand the details of how the work is carried out in each of these. 
Another strong point of this degree is its teaching faculty which consists of professionals of international prestige such as Francisco Roca, Chief executive of ACB; Vicente Casado, Marketing Director of Malaga C.F., and Borja Eskurza, marketing director of LFP World Challenge.  There is an additional practical aspect which is vital to this course, which will involve students having to cooperate in the organization of several sports events and a charity event.    
Second edition of Sports Marketing and Communication Online
The Sports Management Institute LFP-UCAM is once again running the MOOC (Mass Online Open Course) in Sports Marketing and Communication, following the success of its first edition. Signing up and taking part in this course is completely free and once it has been completed and passed one can obtain a certificate attesting to this. The objective of this MOOC is to introduce its participants into the world of sports marketing management and the use of sports as a vehicle of communication.