Personalized attention and practical formation
Personalized attention and practical formation guarantee a high level of preparation for students
23 October 2014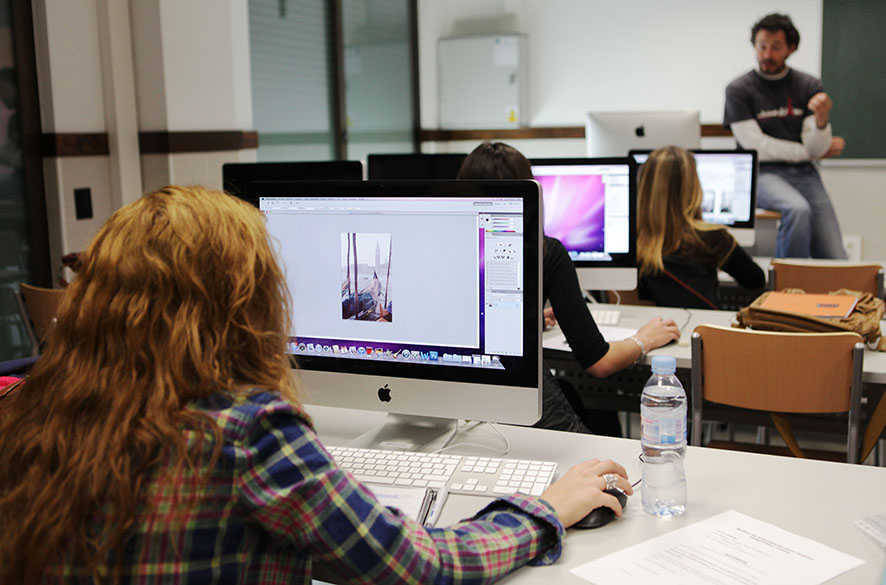 UCAM begins the new academic year with important updates, such as the incorporation of two new degrees: Modern Languages and Communication (online format). 
The students of the Catholic University of Murcia have already begun their lessons, and the teaching and administrative staff have resumed their activity with important news, including teh commencement of two new degrees: Modern Languages and Communication (online format). In addition, this term marks the start of UCAM ́s degree course in "Business Relations and Human Resources".
The UCAM prides itself on its academic excellence. The provision of personalized attention and a comprehensive practical formation result in highly qualified students. 
The University is also working on introducing a degree in "Musicology" which has already been approved by the ANECA (Agencia Nacional de Evaluación de la calidad y Acreditación) and is awaiting verification from the "Consejo de Coordinación Universitaria".
Innovative formation and an emphasis on practical work (including internships in foreign comapnies) are the foundations of UCAM ́s degree in Modern Languages. This new degree will provide students with optimal training in two foreign languages (English & German or English & French) and the adquisition of knowledge about the culture, economy and history of the countries where these langauges are spoken Thus students will be prepared to enter an international market. Students have the option to choose two specialisations: 
Languages & Inter-cultural Mediation, and Teaching & Learning of Foreign Languages.
Business Relations
Due to the characteristics of the market, companies and public institutions are increasingly demanding individuals who are well-formed in strategic and dynamic areas of work such as business relations, management of personel, and social and labour politics. 
This course is given in a blended learning format, allowing the student to balance his/her formation with profesional and /or personal obligations. At the same time it incorporates a complete study plan which is based around áreas such as Employment Law, Business Management, or Psychology of Work.
Communication
This degreee, given online, allows students to complete their formation without needing to travel to the Campus, but with the same quality as any other degree at the University. Through the internet students have full access to all materials, as well as direct contact with professors. During the first three years the student will receive a widespread insight into the world of communication, complemented with the final year ́s choice between three subjects: Business Communication, Audiovisual Production and Online Information.
Cartagena Campus
Another piece of important news is the opening of the University ́s new Campus in Cartagena, which will open its doors this October with bachelor degrees in Nursing, Pre-School Education, Law- with 2 official choices: Business Law or Property Law , Primary Education- with 6 official options: Therapeutic Teaching, English, Hearing & Language, Physical Education; Music or DECA, CAFD – with the following official options: Sporting Entertainment, Sport and Recreation Management, Physical/Sporting Education, Physical/Sporting Re-education, Sailing and organizing regattas, not to mention 
the number of courses offered online and the Masters for Access to Law.