Music, dance and gastronomy to close the university Welcome Days #HolaUCAM
Julio Velandrino, Top Chef competitor, the Dance Company and the Symphonic Orchestra of UCAM, main actors of the last day
02 November 2015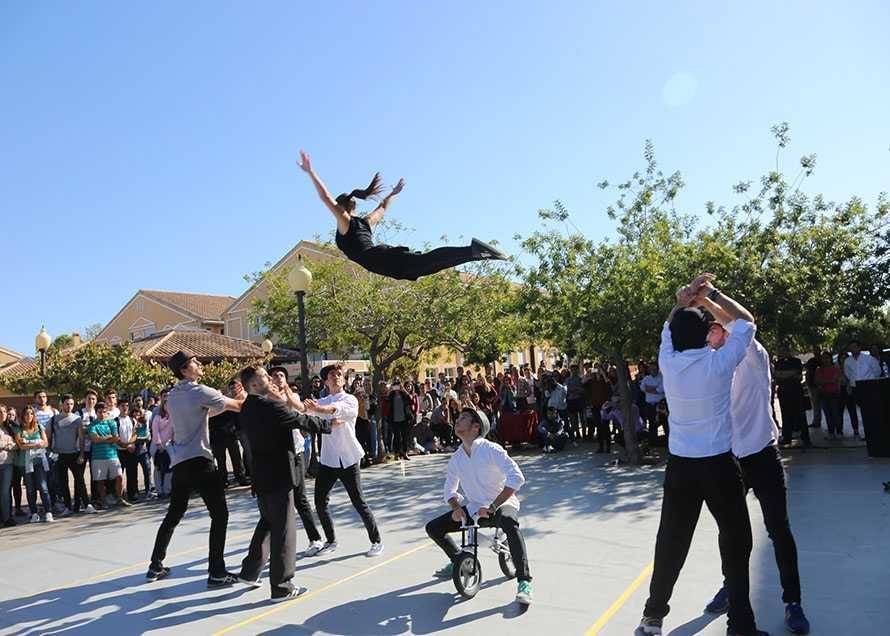 During three days, the Campus of Los Jerónimos has been a hub of activities on the occasion of the University Welcome Days #HolaUCAM. Hundreds of students passed through the different information stands to discover all the activities they can take part in at the Catholic University of Murcia. The last day, celebrated on Friday, dance, music and gastronomy have been the major players.
A brass quintet of UCAM Symphonic Orchestra and the Dance Company interpreted a part entitled "Dancing Symphony", where flamenco and acrobatics shared the spotlight with soundtracks such as "The Mission" or "West Side Story". Other highlight of the day: the visit of Julio Velandrino, Top Chef competitor and partner of the Degree in Gastronomy of UCAM, who performed a cooking show.
And end is now put to these three days of intense activity on the Campus Los Jerónimos. For UCAM, it was only a pause as today, the Campus of Cartagena of the Catholic University celebrates its own Welcome Day, where there will also be performances of the Dance Company and lots of informative stands about the possibilities offered to the students to complement their studies.