Mariano Rajoy encourages Miguel Ángel López to continue his successes in the Olympic Games
The president of the Government received UCAM's student and athlete for his gold medal in the World Athletics Championships
03 September 2015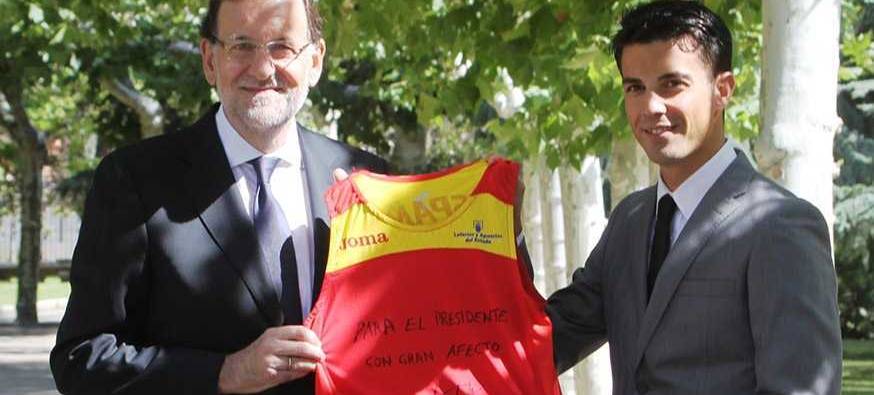 Mariano Rajoy, the Spanish Prime Minister, has received Miguel Ángel López, student and athlete at the Catholic University of Murcia, in La Moncloa. His coach, José Antonio Carrillo, president of the UCAM Athleo Cieza, has joined the Murcian walker, only Spanish medalist of the World Athletics Championships, to the reception.
After the visit, both attended the media. Mariano Rajoy wanted to wish the best of luck to the athlete for his upcoming challenges: "Miguel Ángel López has, despite his youth, an important career in great sport events. We will now strongly encourage him in order for Rio 2016 to be a huge success".
As far as Miguel Ángel López is concerned, aware that he was the only Spanish triumph in Beijing, he wished that this lack of results passes as soon as possible: "I hope that this medal will stimulate and encourage the Spanish athletics and so that we could be a little higher at the Olympic Games".
The anecdote of the day happened when reporters asked the athlete what piece of advice he would give to the Prime Minister to get in shape for the next elections commitments: "As a good walker would say, I would advise him that he should always have one foot in contact with the ground. Always keep your feet on the ground".
Photo: José Moreno - CSD