Izpisua has successfully achieved to cure large ulcers regenerating the skin without the need for grafts
The team of researchers led by the professor of the Salk Institute Laboratory of Gene Expression (USA) and professor of Developmental Biology at UCAM has successfully achieved skin regeneration by applying cell programming 'in vivo'. This new discovery will mark a milestone in the history of medicine, especially for those who suffer from large skin ulcers, caused by severe burns or chronic diseases such as diabetes.
07 September 2018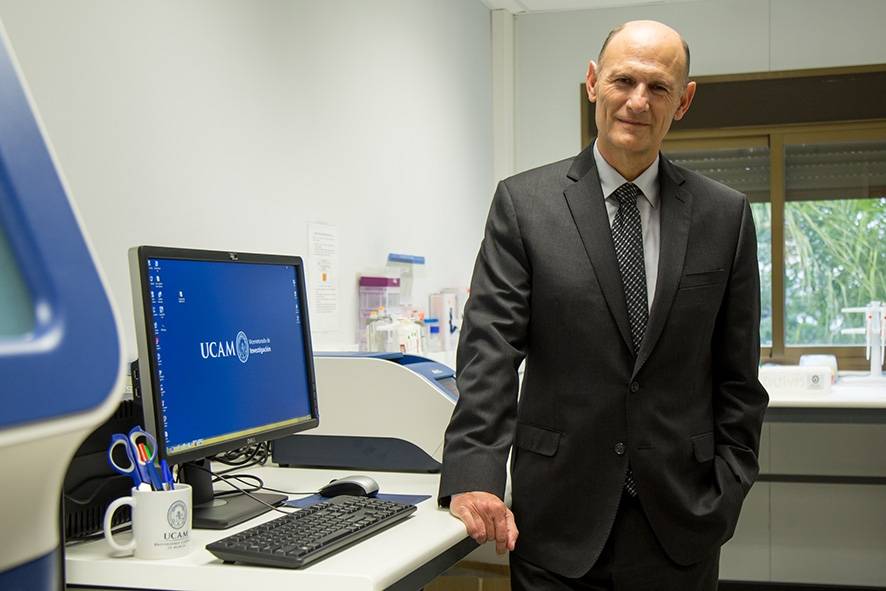 The use of plastic surgery to treat large skin ulcers, such as those caused by severe burns, prolonged decubitus or chronic diseases such as diabetes, can become a thing of the past. A team of scientists led by Dr. Izpisua Belmonte, professor of the Laboratory of Gene Expression of the Salk Institute (USA) and professor of Developmental Biology at the UCAM, has developed a technique to directly convert the cells of an open wound in new skin cells. This technique, based on cell reprogramming, could also be useful to cure other skin damage, counteract the effects of aging or help us better understand skin cancer.
"Our observations constitute a proof of concept for the 'in vivo' regeneration of a complete three-dimensional tissue such as the skin, not only different types of isolated cells as has been done previously," says Professor Juan Carlos Izpisua, author of the article published in Nature. "This knowledge could be useful not only to improve the repair of the skin, but also to design regenerative strategies "in vivo" in other human pathological situations in which the repair of a tissue may be involved or also during aging".
Dr. Estrella Núñez, vice-rector of UCAM Research and co-author of the study, has expressed her satisfaction because "this study, promoted and developed in collaboration with the UCAM, is in line with the research policy of this university, marked by our president, José Luis Mendoza: quality and International level to benefit the patients". (See full statements of the Vice Chancellor of Research of the UCAM -Part 1- Part 2-)
Publication data:
Journal title: Nature
Paper title: In vivo reprogramming of wound-resident cells generates skin epithelial tissue
Authors: Masakazu Kurita, Toshikazu Araoka, Tomoaki Hishida, David D. O'Keefe, Yuta Takahashi, Akihisa Sakamoto, Masahiro Sakurai, Keiichiro Suzuki, Jun Wu, Mako Yamamoto, Reyna Hernandez-Benitez, Alejandro Ocampo, Pradeep Reddy, Maxim Nikolaievich Shokhirev, Pierre Magistretti, Estrella Núñez Delicado, Hitomi Eto, Kiyonori Harii & Juan Carlos Izpisua Belmonte.