"Foro Nueva Murcia" hopes the region will become a national and international reference point
Jose Luis Mendoza, President of UCAM and of the "Foro Nueva Murcia" highlights the importance of all the award winners of this annual gala, and the work of this forum in providing a platform in which to debate new ideas.
05 March 2015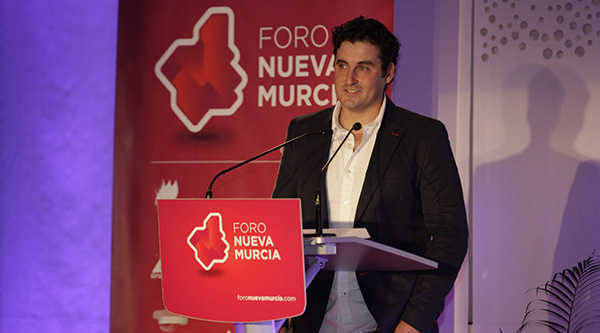 The annual gala of the "
Foro Nueva Murcia
" was held last friday at the Agalia Hotel (formerly known as Novotel) for prominent members of the region of Murcia, including politicians, businessmen, artists, athletes and media representatives who celebrated an award-giving ceremony in recognition of distinguished work of individuals, businesses and associations. The Catholic University of Murcia, as one of the institutions which form part of the "Foro Nueva Murcia" was represented at the gala by its president, Jose Luis Mendoza, who highlighted in his speech that the award-winners are "an example to us all for their dedication, an attribute which is needed in today's society which is suffering a crisis of values". In addition, he reminded the attendees of the work the forum is carrying out and the high standards of those who have passed through its floor of debate. "The Foro Nueva Murcia aims for the region to become a point of reference both on a national and international level". 
One of the award-winners at the gala was UCAM athlete David Cal. The kayaking champion from Galicia, who is also the Spaniard who has won the most medals in this nation's history, thanked the committee for this distinction stating that "Coming here is always an honor because I always receive a good vibe. I would like to thank all those who have nominated me for this prize and i hope to continue furthering my achievements throughout the course of the next few years".
Friday night's gala which was dedicated to the posthumous memory of Mari Trini, the late Murcian singer who passed away in 2009, was also attended by several prestigious award holders such as doctors Pedro Luis Ripoll and Mariano de Prado, the regional manager of Corte Ingles Jose Dasi, members of Caritas, Proyecto Hombre, Cermi and Cepaim, companies such as Hefame, Logista and JR Sabater, and the team of archeologists 'Puerto de Culturas'.