Five UCAM athletes to compete in the World Canoe Championships
Saúl Craviotto, Benavides, Cubelos, Hernanz and Teresa Portela, compete to secure their spots for Rio 2016
20 August 2015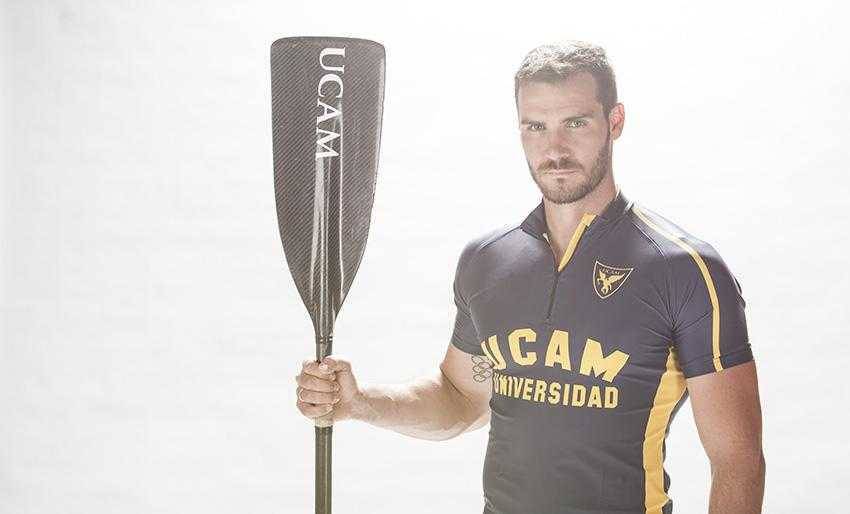 Tomorrow will start the Canoe Sprint World Championships in Milan. From Wednesday 19th until the 23rd, the Idroscalo lake will witness the performances of the five canoeists of the Spanish Delegation representing the Catholic University of Murcia. A classification for the 2016 Rio Olympics is at stake.
Saúl Craviotto.- The double Olympic medallist stands among the front-runners to fight for medals in the K1 200 category. He will start his first race on Friday 21 at 9:45am, starting from lane 5. 
Sete Benavides.- He will intend to take his revenge on Moscow 2014, where he ended up in fourth position in the C1 200 category. On Thursday 20 at 11:45am, starting from lane 5, he will compete in the qualifying rounds. If he does not reach the podium but still ends up among the first seven positions, he will secure a spot for his second Olympics.
Paco Cubelos.- Chances are that he will climb on the podium. Cubelos, who finished seventh at the 2012 London Olympics, will fight to overcome this performance. On Thursday 20 at 10:28am, he will start from the 4th lane in the qualifications of K1 1000.
Javier Hernanz.- A good proof of the K4 1.000 team's talent is the gold medal won at the World Cup last year, which also occurred in Milan. This good collective condition coincides with the individual moment that Javier Hernanz is living. The Asturian could not demonstrate his potential in the latest Olympics because of fortuitous events and could not go down in the annals of the Spanish sport; he will thus seek to qualify for Rio. On Friday 21 at 11:13am, the Spanish team will debut from lane 6.
Teresa Portela.- She starts with good chances to get medals. After not attending the Moscow World Championships because of her pregnancy, Teresa Portela is looking to qualify for her fifths Olympics and thus go down on the annals of the Spanish sport. On Thursday 20 at 8:38am will occur the first race of K1 200.
The World Canoe Championships are a very demanding competition. But when it is about a World Pre-Olympic Tournament, the demand is multiplied. Now start the hopes of those five canoeists of UCAM. Now start the dreams of competing in Rio 2016.