First ever completion of a Masters course in English in the Region of Murcia
The Indonesian ambassador to Spain, Her Excellency Yuli Mumpuni Widarso, attended the graduation ceremony. 24 October 2014
10 November 2014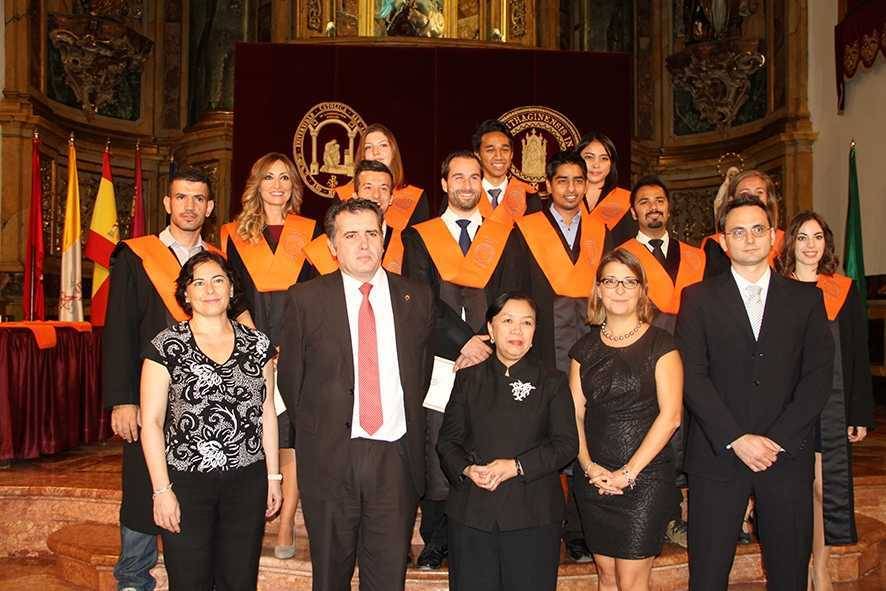 The Catholic University of Murcia held an event at its headquarters in the temple of the Jeronimos Monastery this afternoon which was a first of its kind in the Region. This was the graduation ceremony of the first masters course in the province of Murcia to be imparted fully in English : UCAM´s MBA- Masters in Business Administration. 
Additionally, the ceremony also saw the presentation of graduation awards and degree certificates to the students who completed the first edition of the Official Masters in Marketing and Communication (link) and the VI Edition of the Official Masters in Business Administration in Spanish. 
The ceremony was presided over by the vice-dean of the Department of Business Management and Administration, Gonzalo Wandosell, accompanied by the coordinator of the Masters in Marketing, María Concepción Parra, and the assistant manager of the Department, Mercedes Carmona Martínez. 
An important guest at the ceremony was the Indonesian Ambassador to Spain, Her Excellency Yuli Mumpuni Widarso, who handed the degree awards to the Indonesian students who were graduating. 
As well as Indonesian students, this first edition of UCAM´s MBA in English also consisted of students from Germany, Israel, Jordan and USA, among others.