Cultural activities and social events for this new academic year. The Agenda Ñ!
The Agenda Ñ started in 2015 as part of the Catholic University of Murcia, It focused on foreigns students coming to Murcia as part of the Erasmus, Iberoamérica or Spanish language programs. It's aim is to foster the offers of culture, gastronomy and sport activities in the Region of Murcia amoug the students.
03 October 2017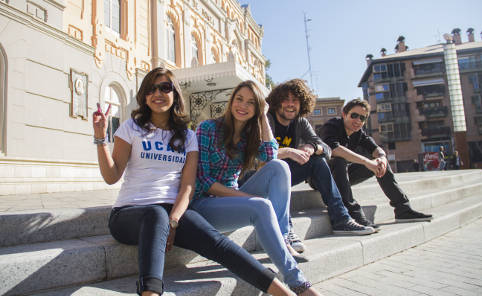 The calendar of the Agenda Ñ offers inexpensive activities, where foreigners students can meet each other while travelling and experiencing the life, culture and gastronomy of Murcia.
During the last months the Agenda Ñ has organised different kind of activities like rafting on the River Segura or guided tours around Murcia's Market and it will continue working during the rest of the academic year. 
All the activities are subsidized by the University and managed and organised by its staff. The events tend to be in English and you can consult them on the Facebook pages, "Español en ucam", and "Erasmus - International UCAM or in our Blog "Blogesi.ucam.edu". 
Download the brochure: http://international.ucam.edu/sites/international.ucam.edu/files/study-a...
Check the website: http://international.ucam.edu/language-program/agenda-n