Congratulations Miguel Ángel!
24 August 2015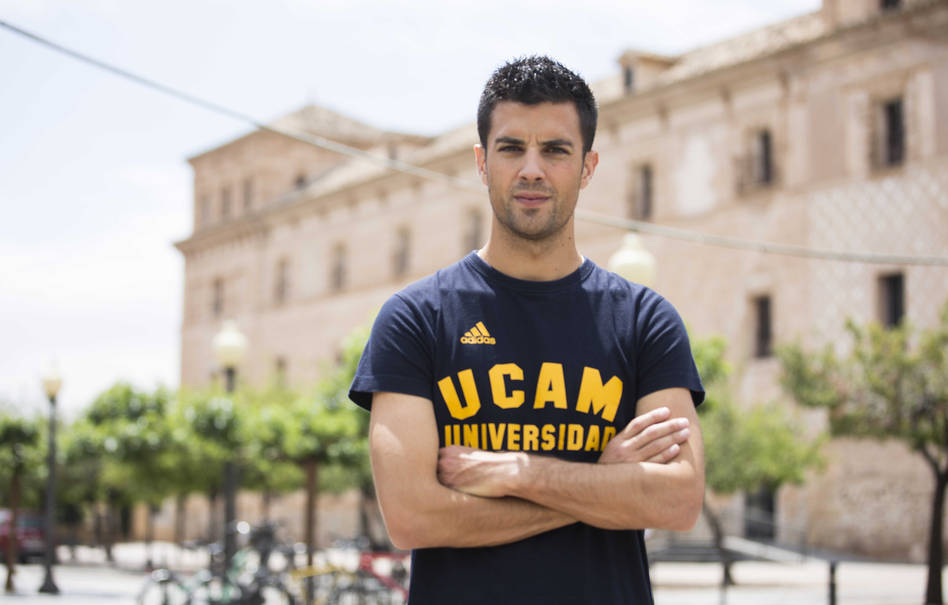 The Catholic University of Murcia congratulates Miguel Ángel López for reaching the gold medal in Beijing and thus becoming the world champion in 20km race walking, result of its undoubted talent and spirit of sacrifice. UCAM also congratulates his coach, José Antonio Carrillo, for its expertise and long-time dedication. Both of them are a source of pride for this institution and examples to follow.
Miguel Ángel López, UCAM's athlete and Bachelor student in Physical Activity and Sport Sciences, has received many congratulations throughout the day, from students and professors of the University, as well as from its president, José Luis Mendoza. The walker from Llano de Brujas achieved the gold in tremendous finals, filled with excitement until the very last moment. He regained the ground that separated him from its Chinese rival, Wang, at km 17 and kept struggling until the end, overtaking his personal record with a timing of 1h19'14''.
The first to congratulate him, inside of the Olympic stadium and before he crossed the finishing line, was another of UCAM's athletes: Borja Vivas, currently competing in put shot. During the whole day, the walker received an endless flow of congratulations that turned him into a national Trending Topic. Pau Gasol, Chema Martínez, Ruth Beitia, Joel González, José Ángel Antelo, Lorenzo Albadalejo and a very large "etc" of sport personalities paid tribute to Miguel Ángel.