China-UCAM credit transfer scholarship program
Scholarship program opens between Beijing Sports University and European institutions including UCAM for the period between 1st September 2015 and 31st August 2016.
23 March 2015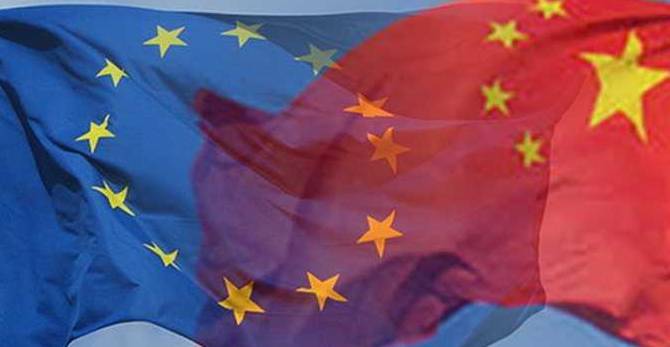 Beijing Sport University (BSU) has established Agreements or 'Memorandums Of Understanding' regarding student exchanges with over 80 foreign universities, including UCAM.
In order to facilitate receiving students from Europe, BSU has begun to offer curriculum and teaching in English at both undergraduate and graduate levels. Scholarships will be awarded to UCAM students who wish to study at BSU for no less than three month and the course credits received in China will be recognized by their European universities.  There are six places available for any student within UCAM's Faculty of Sports to complete the first semester of the 2015/2016 academic year in Beijing. For its part, UCAM will receive students from Beijing Sports University throughout next summer
Tuition fee: (32 academic hours/month) will be covered by BSU.
Accommodation fee :Single Room (60RMB/day/person) and Double Room (40RMB/day/person). BSU provide 500RMB/month to cover cost of living for each student.
(City tour cost covered by the participators.)
1) Curriculum and teaching ( in English )
(2)Kinesiology and Sports Science
(3)Physical Education and Sports Coaching
(4)Traditional Chinese Sports
2) Qualification of Applicants
(1) Student Exchange Agreement (or MOU) signed between home university and Beijing Sport University
(2) Students from Europe who are in good health, aged from 18 to 45 may apply for this program.
3) Documents to be submitted
(1) A letter of nomination from the Exchange Program Office of the student's home university;
(2) Completed Foreigner's Application Form for Admission
(3) A photocopy of the applicant's passport including photo page;
Step 1: Complete On-line Application on the website of China Scholarship Council ( http://laihua.csc.edu.cn ). Print and sign the Application Form produced by the system after all the information submitted is verified.
Step 2: Submit the application materials listed above to International Education College, BSU by post mail.
The Admission Notice and Visa Application Form for Study in China will be issued in early January for the spring semester, or early July for autumn semester.
For more information please on the application procedure please contact Lonneke Meijer: lmeijer@ucam.edu 
Applications must be submitted before 15th April
5) Accommodation
Beijing Sport University offers two kinds of on-campus dormitory rooms to international students: Single Room (RMB60/day) and Double Room (RMB40/day)  Bed sheets, color TV, air-conditioner, telephone, internet access and furniture are included in each room.
6) BSU contact
Address: No.48, Xinxi Road, Haidian District, Beijing, P.R. China
International Education College of Beijing Sport University, Postal code: 100084
Tel: 0086-10-62989341/62989393
7) Application deadline
April 15th 2015