AUPAIR – A FREE WAY TO LIVE IN SPAIN
Free accommodation, no living expenses, and an opportunity to learn the Spanish language and culture. These are just some of the benefits of staying in an Aupair family.
11 April 2016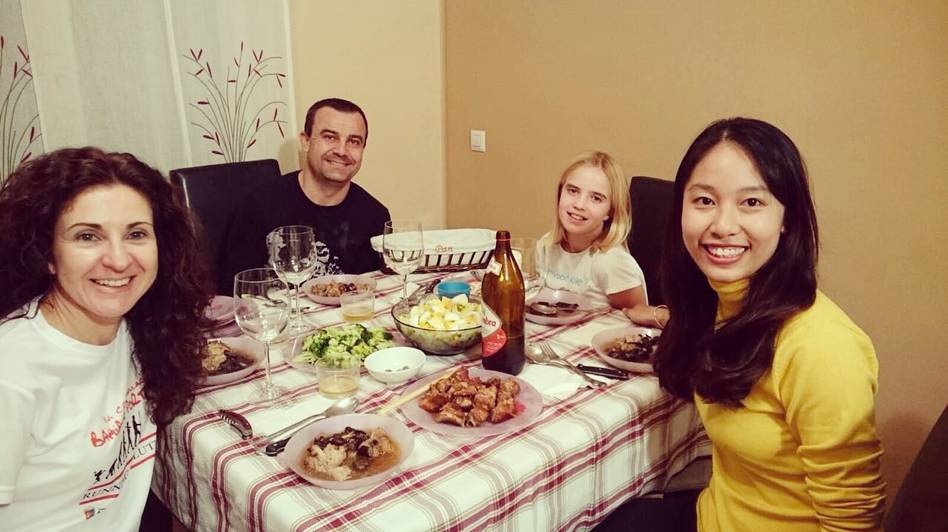 Among European countries, Spain is considered as one of the most affordable places to live and provides an amazing standard of living.  In the major cities such as Barcelona or Madrid, it costs around 300Eu to rent a room in a flat, however, smaller cities such as Murcia provide a much more affordable cost of living.  
Some students choose to become an Au Pair, in which they do not have to pay any amount of money for their accommodation.
What is an Au Pair?
An in home Au Pair is when you live with a native family, called a host family. The host family will offer free accommodation, food, internet and daily necessities.  Your responsibilities will differ depending on your family's needs but some tasks include child care, cleaning and language lessons.
How to find an Au Pair family?
After receiving the visa to study at UCAM, Spain, you can visit "aupairworld.com", make an account and search for a family. This website will provide an abundance of information about families and their needs. You can narrow down the location  as Murcia-Spain, so that you could find families in Murcia who was looking for an Au Pair. You can send introductory emails to these families and if they are interested they will reach back out.
Why choose Au Pair?
Actually, there are a lot of reasons, but here are the 2 main ones.
Firstly, it is a cultural exchange. When you live with a host family, you have chance to access not only their culture, but also their language.
Secondly,  is the financial issue.  When you study abroad, especially at private school like UCAM, tuition fees are much more expensive than public schools. Therefore, the less you spend on cost of living the better financial situation will be.  
Becoming an Au Pair is  a popular choice for international students  who would like to live in Spain alongside native Spaniards who speak the language and live the lifestyle.