Duration
4 academic years
Fee
€ 2.900,40 / course
€ 3.835 / No-UE
School
Faculty of Social Sciences and Communications
Student Profile
The online Degree in Humanities and Social Anthropology at the UCAM is aimed at those students open to a personal and integral education, interested in everything related to culture, understood in a broad sense: culture understood as different types of cultural production (Art, Philosophy, historical and territorial processes, etc.); and culture understood as a logic that let you compare and understand, from the particular and the specific, the different visions of the world, forms of social organization and interaction between the different human groups and their environment in time and space.
Students interested in studying the Degree in Humanities and Social Anthropology should have a special interest in:
Expanding their cultural knowledge.
Languages (oral and written expression).
Serving the community with a high ethical sense in their professional practice.
Learning about the cultural sector and all its associated problems.
Sociable and capacity for personal relationships.
Interest and sensitivity to natural resources.
Proactive, capacity for action and initiative.
Open mind to mobility and acquisition of new experiences.
Greetings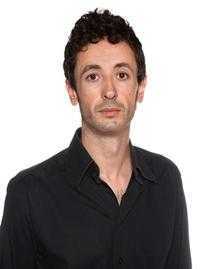 D. José Palacios Ramírez
Responsible of Humanities and Social Anthropology
In recent years, the Humanities have become one of the most versatile areas of study with regard to the interests and disciplines that revolve around human phenomena, such as History, Art, Philosophy or Literature. On the other hand, Social Anthropology is a link between humanistic knowledge and social sciences, an essential way to complement that knowledge about the past and provide it with a present dimension in order to better understand the human processes in current societies.The Degree in Humanities and Social Anthropology takes into account the new career opportunities related to the so-called "New Economy" and emerging sectors related to Culture. The labour market and particularly the sector related to culture require combining the basic and general humanistic knowledge with the contributions from Social Sciences and, of course, with the new Information Technologies and Communications. This goes perfectly with the institutional vision of the UCAM, which aims to strengthen the relations between the University and its environment and to achieve social development in accordance with the new social and business demands, and human and social values.Thus, the main objective of the Degree in Humanities and Social Anthropology is to train professionals involved in the sector of Culture and able to put their humanistic knowledge into practice by making critical assessment on contemporary cultural issues, effectively developing and disseminating interpretations of cultural heritage.The Catholic University San Antonio in Murcia offers this year the studies leading to the undergraduate degree in Humanities and Social Anthropology, framed in the Faculty of Social Sciences and Communication, with a total of 240 ECTS credits.Students, at the end of the degree, will also be able to study a postgraduate degree at the UCAM, since we have a wide range of Master's degrees which covers different fields of study, such as Cultural Heritage, Bioethics or Social Development.