Mode
On Campus
 Online
Duration
4 academic years
Fee
€3.100/ EU Citizens
€4.030/ Non-EU Citizens
School
Faculty of Social Sciences and Communications
Student Profile
The professional profile of teachers in Early Childhood Education is related to the objectives and competences of the basic educational and practical training of this Degree.
Students who decide to take these studies will show interest in understanding the educational initiatives and those factors (biological, psychological, social, cultural, etc.) involved in the teaching-learning processes of children in their early childhood. Furthermore, students will be motivated to promote cooperative and group learning; will have the ability to understand the key role of teachers as learning mediators and the power of education to change and improve society.
Students will be motivated to actively take part in those activities related to their academic and personal training and will be committed to educational innovation. Finally, it will be a positive value for students to have oral and written communication skills, analysis and synthesis abilities, interest in reading, computer skills, languages and attitudes of respect, responsibility, tolerance and empathy.
Greetings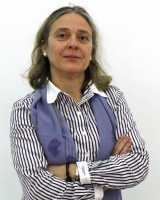 Dña. María del Mar Pintado
Director of Education
Education in the early years of a child's life is essential, so the UCAM implements this new degree that contributes to train professionals who will be responsible for educating the new generations.The Catholic University San Antonio, aware of the importance of teachers training in the early childhood, offers a curriculum for the Degree in Early Childhood Education, which is a response to the complexity of the current education system and its society. We expect that the future professionals in early childhood education know the objectives, the curricula and the evaluation criteria of this pre schooling session.