Language
English (17%)
Spanish (83%)
Fee
2.900€/ EU Citizens
2.900€/ Non-EU Citizens
School
Faculty of Law and Business
Greetings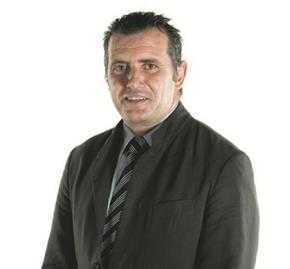 D. Gonzalo Wandosell Fernandez de Bobadilla
Director of Advanced BTEC equivalent Diploma in Secretarial Studies
The Advanced BTEC equivalent Diploma in Secretarial Studies first and foremost aims to qualify students, so that upon completion of their studies, they are capable of working as a HIGH LEVEL secretary.
With this aim in mind, the Advanced BTEC equivalent Diploma in Secretarial studies trains students to be able to organize, manage, prepare and transmit information from or aimed at executive, professional and management bodies, in their own and/or a foreign language, as well as to represent the company and encourage cooperation and quality in both internal and external relations.
In view of this priority, students receive very PRACTICAL training, which enables them to communicate and relate both within and outside the company, as well as to organize and plan secretarial work, present information and documentation including data, text and figures using computers and handle and process information, performing and supervising the preparation and classification thereof, as well as filing and dealing with confidential access, under quality and technical and financial efficacy criteria. 
The Advanced BTEC equivalent diploma in Secretarial studies shall be identified by the following information:
Name: Secretarial studies
Level: Advanced professional training
Duration: 1300 hours
Professional sector: Administration and Management.
Upon completing their professional training, students will receive an official qualification from the Spanish Ministry of Education and Culture, in addition to the University Qualification itself, issued by the Universidad Católica San Antonio, taking the corresponding additional training needed to access the degree:
ADVANCED BTEC EQUIVALENT DIPLOMA IN SECRETARIAL STUDIES
+ Technical Degree in Secretarial Studies
Legislation: