From the city to UCAM 
There are several ways in which you can go to the UCAM:
When you're travelling from the city centre or the bus station or the train station to the UCAM Universidad Católica San Antonio de Murcia, you only have to keep in mind that you need to get on the bus 44. This is the only bus that goes to the UCAM and has many stops in the city of Murcia. Your trip will probably take between  30 and 45 minutes.
Also, you can use the Tranvía, a sort of tram, which runs from many points in Murcia with a final stop at the UCAM. Here's the timetable for the tramway. Just remember that the tram doesn't run on Friday.
Monday – Thursday                                      (Murcia a UCAM)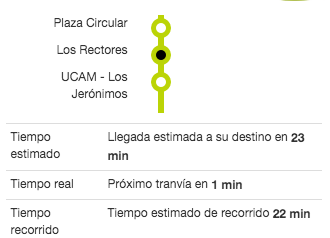 Monday – Thursday                                      (UCAM a Murcia)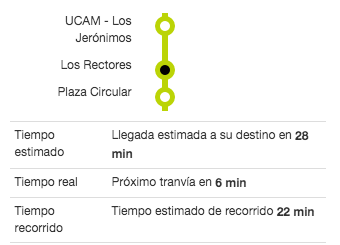 For more information regarding the tranvia, it's services and it's prices, visit: